[Epoch Times, January 18, 2022](Comprehensive report by Epoch Times reporters Da Furuo, Li Yan, Yan Shu) According to statistics from Johns Hopkins University, as of Tuesday (January 18) at 9 am Eastern Time :00, the total number of cases of CCP virus (Wuhan pneumonia, new coronavirus, coronavirus, COVID-19) in the world exceeded 331 million (331,166,002), and the death toll exceeded 5.54 million (5,547,903).
The following are the statistics of new confirmed cases and deaths in a single day in some countries on Monday (January 17) (some data are adjusted according to worldometers):
717,874 confirmed cases in the U.S. and 1,122 deaths;
Canada has 23,586 confirmed cases and 149 deaths;
Australia has 74,612 confirmed cases and 31 deaths;
84,429 confirmed cases in the UK and 85 deaths;
France has 102,144 confirmed cases and 296 deaths;
Germany has 53,916 confirmed cases and 143 deaths;
238,018 confirmed cases in India, 302 deaths;
Brazil has 76,345 confirmed cases and 162 deaths;
Russia has 30,726 confirmed cases and 670 deaths;
Vietnam has 16,378 confirmed cases and 179 deaths;
Japan has 26,881 confirmed cases and 2 deaths;
South Korea has 3,858 confirmed cases and 23 deaths;
Taiwan has 65 confirmed cases and 0 deaths.
Here are real-time updates on the CCP virus outbreak:
France has nearly 465,000 confirmed cases in a single day, the highest since the pandemic
France recorded 464,769 Covid-19 infections in the past 24 hours, the highest number since the pandemic began, according to official data released on Tuesday.
Model predicts another 50,000 to 300,000 Americans could die by mid-March
The number of people dying from Covid-19 infection in the United States is climbing despite the often mild symptoms caused by the rapidly spreading variant of Omicron. Models predict that the U.S. faces a wave of Omicron deaths in the coming weeks, with between 50,000 and 300,000 more Americans likely to die by mid-March when the tide recedes.
The seven-day rolling average of new single-day COVID-19 deaths in the U.S. has been trending upward since mid-November, reaching nearly 1,700 on Jan. 17, but still down from a peak of 3,300 in January last year.
Covid-19 deaths among nursing home residents also started to rise slightly two weeks ago.
If the projected upper bound materializes, the total number of deaths from Covid-19 in the U.S. will top 1 million by early spring.
438 new deaths in a single day in the UK, the highest in 11 months
Britain reported on Tuesday 94,432 new Covid cases in the past 24 hours, with 438 people dying within 28 days of testing positive.
The previous day, the two figures were 84,429 and 85, respectively.
The latest death toll was the highest in 11 months, bringing the total to 152,513.
More than 73,200 booster shots were administered in the past 24 hours, which means that 36,546,583 people, or 63.6% of the eligible population, have received their third dose of the vaccine.
Italy confirmed more than 228,000 deaths in a single day, adding more than 430 people
The country reported 228,179 new Covid cases in the past 24 hours, compared with 83,403 the day before, according to figures released by the Italian Health Ministry on Tuesday.
A further 434 people have died from Covid infections in the past 24 hours, up nearly 50% from the 287 recorded on Monday.
Omicron pushes up hospitalisations, Australian death toll hits single-day high
Australia's death toll from COVID-19 hit a new one-day high as the rapidly spreading Omicron variant continues to push hospitalization rates to new highs, even as the rise in new single-day COVID-19 infections in Australia has moderated slightly.
Australia is facing its worst wave of COVID-19 outbreaks under the influence of the Omicron variant, with the number of people hospitalised and admitted to intensive care units hitting record highs during the pandemic.
Official data showed that as of noon today (January 18), Australia's most populous states of New South Wales, Victoria and Queensland had added a total of 74 deaths, exceeding the national death of 57 on January 13. 's record.
NSW reported 36 deaths from the virus today, a record high.
As hospital admissions continue to climb, Victoria announced today that all hospitals have entered a "code brown" state representing short-term emergencies, which means hospitals have the power to cancel non-emergency medical services and cancel staff furloughs.
Australian authorities say unvaccinated young people make up a "significant portion" of hospitalisations in the country.
Since the outbreak of COVID-19, the cumulative number of confirmed cases in Australia has reached about 1.6 million, and about 1.3 million cases have been accounted for in the past two weeks, with a total of 2,757 deaths.
CDC: Children account for less than 0.2% of U.S. Covid-19 deaths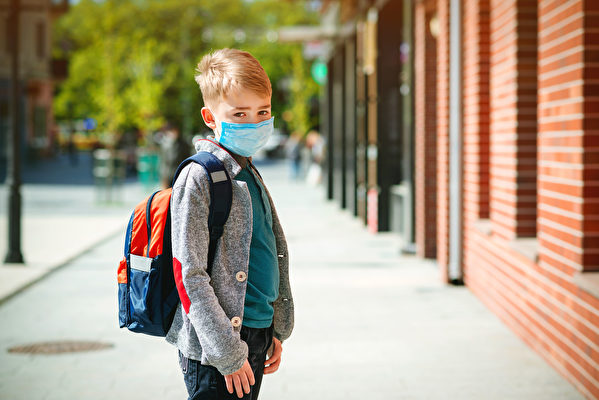 Less than 0.2 percent of Covid-19 deaths in the U.S. are children, according to the Centers for Disease Control and Prevention (CDC).
Children make up about one-fifth (22%) of the U.S. population. But since the pandemic began, about one in every 645 Covid-19 deaths has been a child, and one in every six Covid-19 cases.
There have been about 1,100 deaths and about 8.3 million infections among children, according to the CDC.
More than three-quarters of Covid-19 deaths are among the elderly, including more than one-quarter of those 85 and older.
There have been more than 200,000 Covid-19 deaths among people 85 and older, who account for 2% of all U.S. deaths, according to the CDC. By comparison, there have been fewer than 400 Covid-19 deaths among children under the age of five.
Mayor: NYC distance learning for sick kids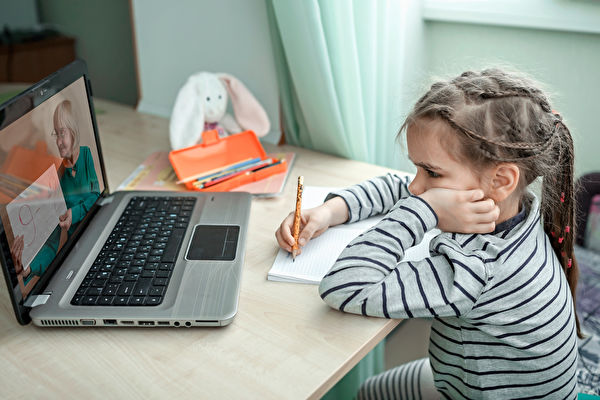 New York City schools will remain open, New York City Mayor Eric Adams said Tuesday (January 18).
While discussions are ongoing with teachers' union leadership about offering remote options for seriously ill children during quarantine, that doesn't mean remote learning will become an option for home-based students, Adams said.
"Any remote explorations that we do are targeting those children who are infected, and we want to isolate them," Adams said.
New York City Schools Principal David Banks said they have not yet announced a distance learning option, but added that they are "exploring the possibility of expanding the distance learning option."
Meanwhile, officials continued to push for school attendance, which was around 75 percent on Friday. The principal said school attendance was 68 per cent before the winter break and was steadily rising.
The mayor said officials are "mining" the numbers to find children who are not in school and have not tested positive for Covid-19, and to determine if school officials can do anything to help them , bring them back to campus.
Mayor: NYC Covid-19 cases are falling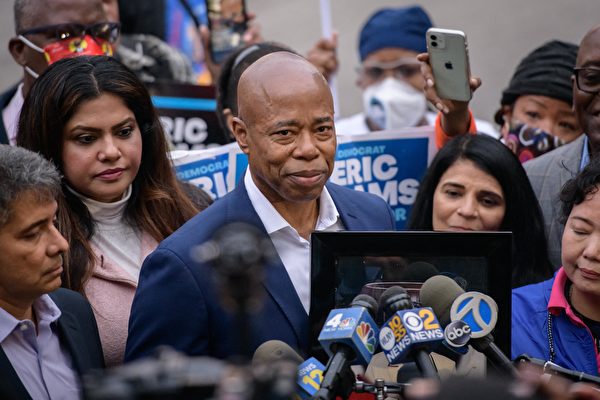 New York City Mayor Eric Adams said Tuesday (Jan. 18) that there is "good news" in the city's fight against the Omicron variant, saying the city's case levels are falling, adding that the city Just over 16 million doses have been administered.
"We're managing it in a real way," he added. "We're going to win because we're resilient and because, I've said repeatedly, because we're New Yorkers."
Those numbers remain high, but the city is seeing a flattening trend, he said.
The seven-day average of new cases was less than 20,000 a day, less than half of the peak of nearly 43,000 new cases a day before January, according to New York City Surgeon General Dr. Dave Chokshi.
Choksey added that hospitalizations began to decline, from about 6,500 on Jan. 11 to about 5,800 on Sunday.
However, Choksey said the higher case numbers meant community transmission was still widespread.
Sharp drop in COVID-19 cases across U.S.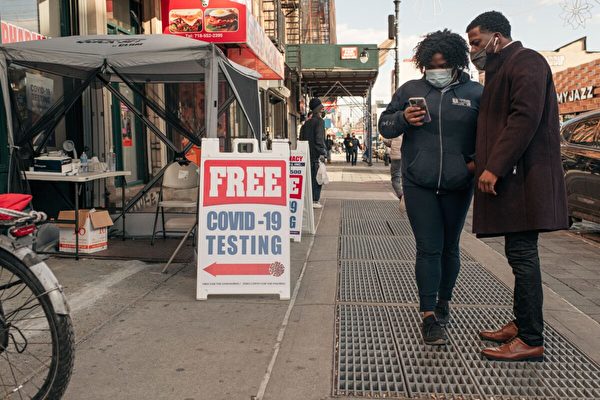 The number of COVID-19 cases across the U.S. has dropped in recent days, and optimism has grown that the outbreak caused by a variant strain of Omicron is fading.
According to an analysis by The Epoch Times, 34 states have recorded a drop in cases in recent days, excluding states that have reported a one-day drop in cases.
That includes some states that once saw surges driven by Omicron, including New York, California and Florida.
Other states with fewer recent cases include Alabama, Delaware, Georgia, Louisiana, Nevada, North Dakota, Oregon and Pennsylvania.
States in every region of the country reported declining cases, and a handful of states also saw fewer COVID-19 hospital admissions.
Hamster diagnosed in Hong Kong will kill 2,000 small animals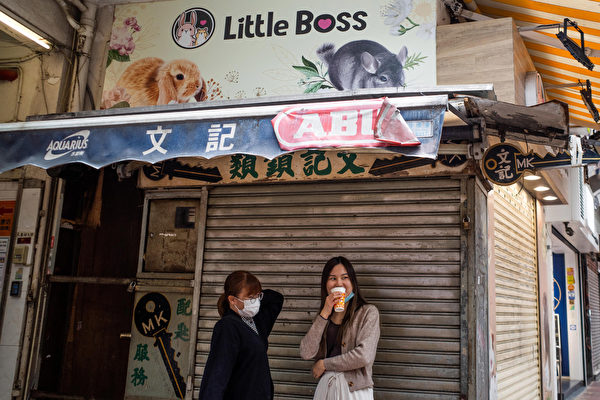 Hong Kong authorities said on Tuesday they would kill about 2,000 small animals, including hamsters, after a pet store employee was also infected and several of the animals tested positive for COVID-19.
The city will also stop selling hamsters and importing small mammals, according to Agriculture, Fisheries and Conservation officials. Staff at the pet store tested positive for the Delta variant on Monday, as did several hamsters the store imported from the Netherlands.
According to the U.S. Centers for Disease Control and Prevention (CDC), animals do not appear to play a significant role in spreading the coronavirus. But Hong Kong authorities said they did not rule out animal-human transmission.
"We cannot rule out the possibility that the shopkeeper was actually infected by the hamster," said Xu Lejian, head of the Centre for Health Protection.
As a precaution, customers who buy hamsters from stores after Jan. 7 will be tracked and placed in mandatory quarantine, and their hamsters must be handed over to authorities for disposal, officials said.
They said all pet stores in Hong Kong must stop selling hamsters and humanely kill about 2,000 small mammals, including hamsters and chinchillas.
Twenty-two customers who bought hamsters in Hong Kong from December will undergo mandatory testing and are urged not to contact others until they have tested negative. If their hamsters test positive, they will be quarantined.
The Hong Kong Society for the Protection of Animals said it was "shocked and concerned" by the decision to kill the animals and urged the government to "refrain from taking any drastic action until it reviews its practices".
Japan's new confirmed cases hit a record high for the first time over 30,000 in a single day
The COVID-19 epidemic in Japan is heating up, with more than 30,000 new confirmed cases for the first time today, breaking the record of 25,990 new cases in a single day on August 20 last year, the Central News Agency reported. Osaka Prefecture, Nagano Prefecture and other prefectures recorded new highs of newly confirmed cases in a single day.
Japan's Asahi Shimbun reported that the COVID-19 epidemic in Japan expanded today, with 5,396 new confirmed cases in Osaka Prefecture today, a new high. A number of prefectures across the country, including Osaka, Nagano, Hyogo, Tottori, and Shimane, have recorded new highs of confirmed cases in a single day. Tokyo reported 5,185 new confirmed cases today, more than five times as many as last Tuesday.
The first confirmed case of COVID-19 was detected in Japan on January 15, 2020. Now the number of newly confirmed cases in many parts of Japan has hit new highs one after another, and the spread of the epidemic has exceeded the fifth wave of last summer.
Russia shortens COVID-19 quarantine period to 7 days
Russian authorities said on Tuesday (Jan 18) that the government was reducing the required quarantine period for those infected with the coronavirus from 14 days to seven days.
Deputy Prime Minister Tatyana Golikova, who heads Russia's coronavirus task force, said health officials were "optimizing our approach to quarantining and testing citizens, including reducing the quarantine period to seven days."
Golikova added that some other policy changes will be implemented in the coming days, without elaborating on what those might be. She also did not explain the reason for the shortened quarantine period.
Existing quarantine rules impose a two-week quarantine period for those who test positive for the virus, with mandatory follow-up testing on day 11.
The number of daily confirmed COVID-19 infections in Russia has doubled over the past week, from about 15,000 on Jan. 10 to 31,252 on Tuesday. Officials have sounded the alarm about what could be the largest surge in cases in the country, but so far haven't announced any restrictions.
Vatican No. 2 and aide both test positive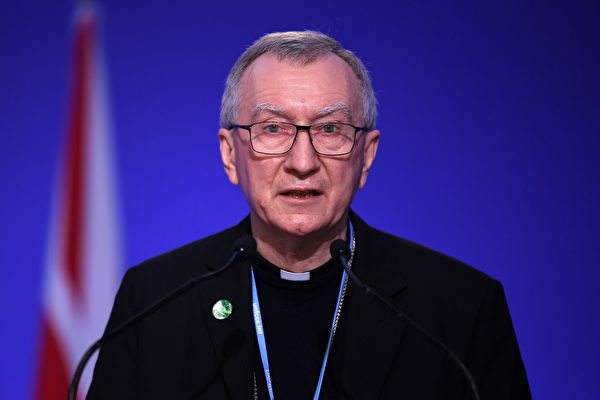 Both the Vatican secretary of state and his deputy have tested positive for COVID-19, Vatican officials said on Tuesday (January 18).
Cardinal Pietro Parolin, who serves as Vatican secretary of state and Pope No. 2, has "very mild" symptoms, Vatican officials said, while Archbishop Edgar Peña Parra ) asymptomatic.
Vatican officials did not say when their last contact with Pope Francis was. It is unclear whether Pope Francis received a booster shot, which his predecessor, Pope Emeritus Benedict XVI, has already received.
This is the first confirmed case of COVID-19 among senior Vatican officials since the outbreak began.
Fauci: It's too early to tell if Omicron will end the pandemic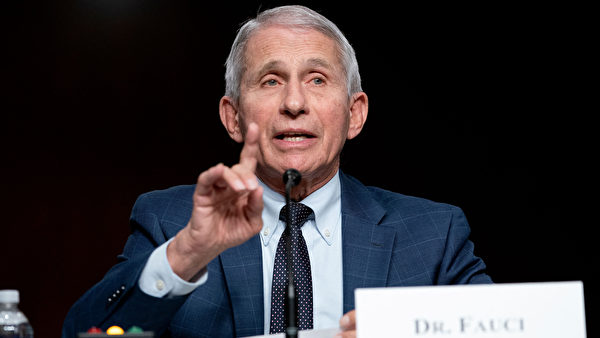 Anthony Fauci said on Monday (Jan 17) that it was too early to know whether the new Omicron variant would end the COVID-19 outbreak.
"It's an open question as to whether Omicron will be the live virus vaccine that everyone is hoping for," Fauci said via video Monday at the World Economic Forum's Davos Agenda online event.
Researchers and health experts hope that the Omicron variant, while highly transmissible, is less severe and milder in symptoms among infected people than other strains, such as the Delta variant.
Fauci, director of the National Institute of Allergy and Infectious Diseases, is skeptical that the mutation will spell the end of the pandemic.
"I hope so. But this will only be the case if we don't get another variant that evades the immune response of the previous variant," when asked if the virus could become endemic this year, Fauci said.
"Control means you have it, but it exists at a level that doesn't disrupt society," Fauci said. "That's my definition of endemic."
Fauci, Biden's top medical adviser, said that if the virus continues, society may return to normal levels before the pandemic, such as the need for masks.
Fauci said he doesn't believe the virus will be wiped out, but he hopes it "is at such a low level that it doesn't disrupt our normal social, economic and other interactions."
A few days ago, Fauci said he believed "almost everyone" will be infected with the Omicron variant sooner or later.
Greece faces fines for unvaccinated over 60s
Greece on Monday (January 17) made vaccinations mandatory for people aged 60 and over, with Greece's vaccination rate still below the EU average and a surge in infections continuing to put pressure on Greek hospitals.
Seniors who fail to get vaccinated face penalties of 50 euros ($57) starting in January and 100 euros ($114) a month thereafter.
About two-thirds of Greece's 10.7 million population is fully vaccinated, compared with the EU average of just over 70 percent. However, with the arrival of the highly contagious variant of Omicron, COVID-19 deaths and daily hospitalizations have increased.
Health Minister Thanos Plevris said the fine would be collected through the tax office and the money would be used to fund state hospitals.
Greece made vaccinations mandatory for healthcare workers last year. And adult vaccination certificates will expire after seven months unless proof of receiving a booster vaccine is present.
New infections rose sharply in early January but have eased over the past week.
According to the U.S. Population Reference Bureau, Greece has the seventh-largest aging population in the world, as measured by the proportion of residents 65 and older. Nearly 22,000 people have died from the disease since the outbreak began.
20,000 new confirmed cases in the Czech Republic in a single day, the highest since the end of 2020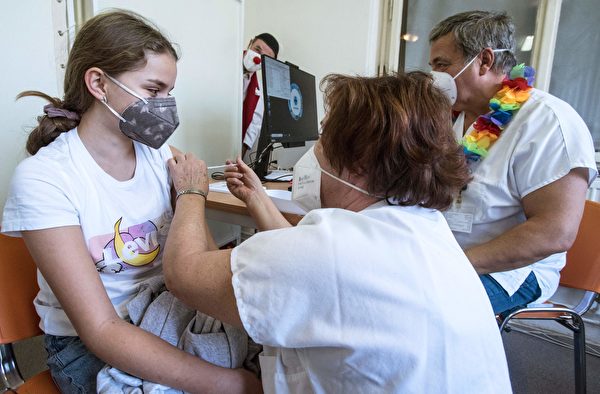 The Ministry of Health of the Central European country Czech Republic reported 20,000 new cases of COVID-19 today (January 18), the largest single-day increase since December 1 last year.
The Czech Republic, with a population of 10.7 million, is facing a new wave of infections as the highly contagious Omicron variant pushes up the number of infections.
The Czech Ministry of Health reported 20,270 confirmed cases today, up from 7,342 the previous week, while 1,660 people were hospitalized, slightly higher than the previous day.
During the last wave, hospitalizations peaked in early December last year (2021), when more than 7,000 people were hospitalized with the virus.
Japan's epidemic spreads rapidly, Tokyo and other 13 prefectures apply for epidemic prevention upgrade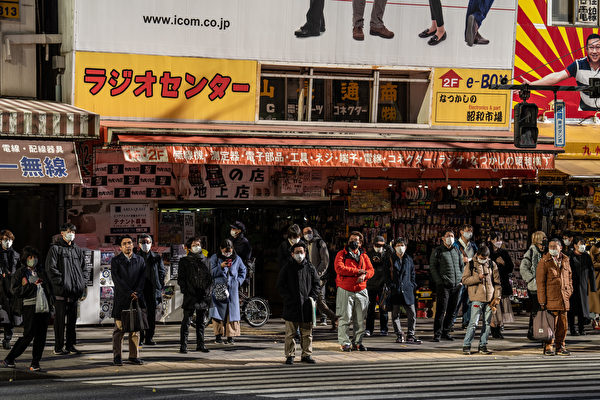 The COVID-19 epidemic in Japan is heating up, and a total of 13 prefectures, including Tokyo and other metropolitan areas, 1 capital and 3 prefectures, and Aichi prefecture, have applied to the central government for the application of "key measures such as prevention of spread" to improve the level of epidemic prevention.
According to the Central News Agency, 13 prefectures including Tokyo, Saitama, Chiba and Aichi have applied to the government to apply key measures such as preventing the spread of the virus as the COVID-19 epidemic worsens. The Japanese government will hold a meeting of relevant cabinet officials on the evening of January 18, and a decision will be officially made at the government's epidemic prevention countermeasures headquarters on the 19th.
Those applying for the application of "key measures to prevent spread" are Tokyo, Chiba, Kanagawa, Saitama, Gunma, Niigata, Aichi, Gifu, Mie, Kagawa, Kumamoto, Miyazaki, Nagasaki Prefecture.
The three prefectures, Hiroshima, Yamaguchi, and Okinawa, have begun implementing key measures to prevent the spread from the 9th of this month.
If the Japanese government agrees to the application of key measures such as preventing the spread of the spread in 13 prefectures including Tokyo, it will be applied from the 21st of this month for about three weeks.
Japanese government spokesman and Chief Cabinet Secretary Hiroichi Matsuno said at a regular press conference today that the entire country of Japan is facing an unprecedented rapid spread of the epidemic, and the number of newly confirmed cases is also increasing rapidly. The number of convalescent and critically ill patients tends to increase.
Japan's "Asahi Shimbun" reported that the epidemic in Osaka Prefecture is accelerating, with more than 6,000 new confirmed cases today, a new high. The governors of Osaka, Hyogo, and Kyoto prefectures asked the government tomorrow to apply "primary measures such as preventing spread".
"Key measures to prevent the spread of the virus" are the epidemic prevention measures in the previous stage of the "Declaration of Emergency". The central government of Japan determines the prefectures and time periods authorized for implementation. The specific target areas and epidemic prevention measures are determined by the governors of each region.
The Japanese government announced on the 7th of this month that the three prefectures of Okinawa, Yamaguchi and Hiroshima will implement "key measures to prevent the spread" from the 9th until the 31st. This is the second implementation in Japan since the lifting of key measures to prevent the spread in September 2021.
European Commission President turns back halfway through meeting in France due to driver's diagnosis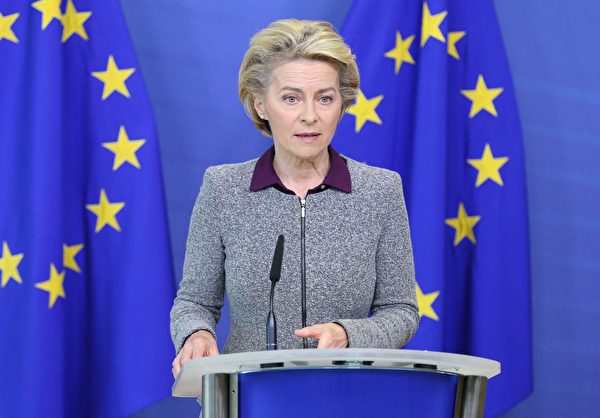 At a time when the epidemic in Europe continues to be high, the European Union Executive Committee President Van der Leyen announced on Monday (January 17) that he had canceled his plan to travel to France to attend the European Parliament plenary session because his driver tested positive. She was also forced to leave the EU summit in 2020 because of her close contact with confirmed cases.
In a post on social media on Monday, Van der Leyen expressed regret that she had to cancel her plans to attend the plenary session of the European Parliament because her driver tested positive for COVID-19, and said she was returning to Brussels, the Central News Agency reported.
The EU has yet to announce who will be chosen to replace Van der Leyen at the plenary meeting among the various European Commission vice-presidents.
This is not the first time that Van der Leyen has to be quarantined because of close contact with a confirmed case. At the EU summit in Brussels in October 2020, she was also informed that a close staff member around her had tested positive for the virus. Had to leave the summit site.
【Outbreak 1.17】Click here.
Responsible editor: Li Ling
.