---
A tropical wave coming from the African coast, located more than 1600 km from the Lesser Antilles, should strengthen over the next few hours to become the 9th tropical depression of the season. She will bear the name of Isaias.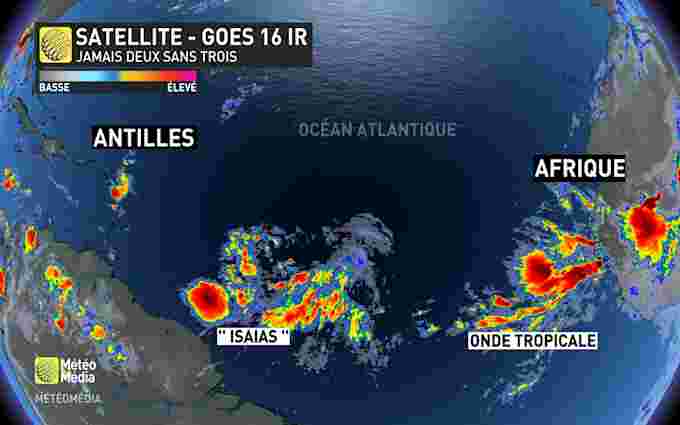 Storm activity in the system is still disorganized on Monday afternoon, but future conditions will be favorable for it to develop into a tropical storm. If true, Isaias will become the ninth storm of the year. It will be the earliest "I" beginning storm in history. The current record is Irene on August 7, 2005. On average, the ninth name is determined on October 4.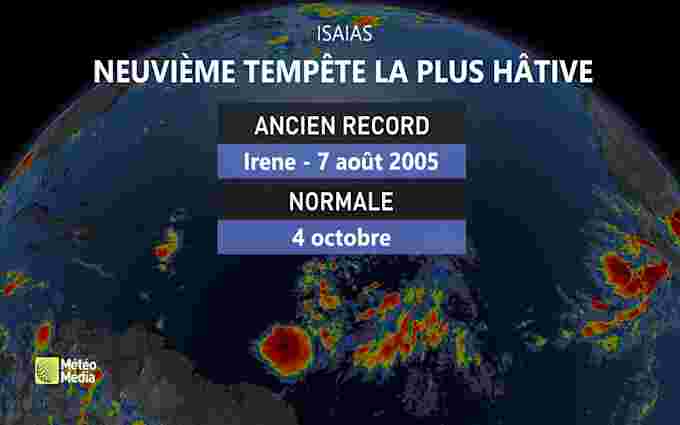 Weather models project that the system will move north of the Lesser Antilles. Then, it will continue its route north of Puerto Rico by Wednesday, before losing intensity towards the Bahamas.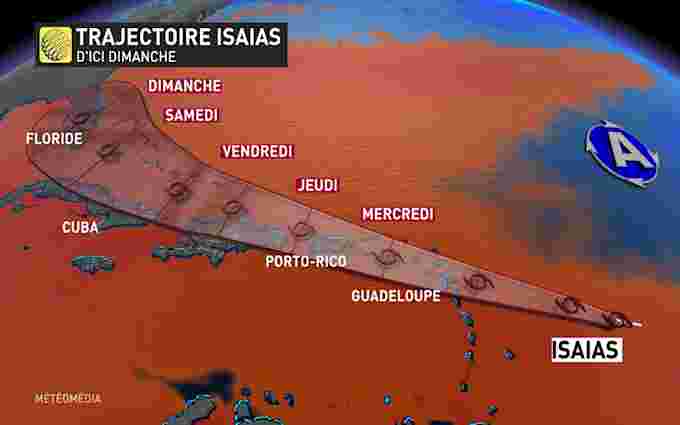 The intended consequences
According to National Hurricane Center, rainfall amounts will be sufficient for flash flooding and landslides to occur in some islands in the northern Lesser Antilles, as far as Puerto Rico and the Dominican Republic.
Winds similar to those of a tropical storm would affect the same areas.
The system may intensify or lose strength before it hits Florida. Flooding is still expected along the Florida coast at the end of the week. It will be important to follow its evolution daily with us.
Indeed, an anticyclone located north of the Greater Antilles will force a westward movement of the system. It is still too early to determine with certainty the future impacts of the next storm as well as its intensity and exact trajectory.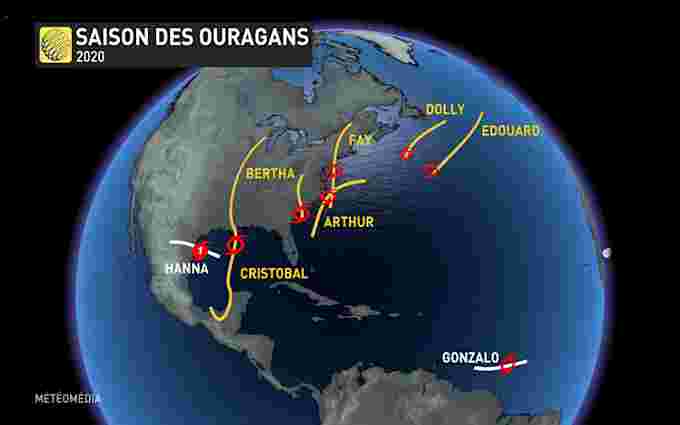 ---
See also: the comet seen from Montreal!
.