Sad news came from the Russian Drama Theater. The day before, his permanent artistic director Mikhail Rabinovich, who held this position for more than 20 years, died in Ufa. A person without whom it is now difficult to imagine at least one production. The most famous director of the Bashkir capital, Honored Artist of Russia. The death of the master for the entire cultural bohemia turned out to be a real blow and surprise. Even at 81, he seemed to have too much strength to keep creating.
He really gave all of himself without a trace. Mikhail Rabinovich "rooted" for his native theater with all his heart, realizing that people are behind him. For many years he built a competent policy, making sure that even in the most difficult years for the country, the auditorium was always full.
The performances staged by him, and there are more than fifty of them, received high marks from the professional community, becoming events in the theatrical world. He possessed a unique director's handwriting, a special, deep view of the world and of man.
Mikhail Rabinovich was constantly in search, took on completely new plays that had not yet been mastered by the theater, tried himself in unusual genres. He always meticulously approached the choice of the repertoire.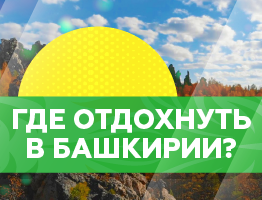 One of the most important for the master was the theme of the Great Patriotic War. His performances "Echelon", "Vacation from injury", "The moon and falling leaves" have always found a sincere response from the audience.
The rehearsals themselves were already a separate performance, where Mikhail Rabinovich nurtured, educated, and gave the faceting the talents of the actors who entered the troupe.
But Mikhail Rabinovich came to the theater, despite the protests of his parents, by whose will, by the way, he entered the Aviation University. For some time after graduation, he even taught technical disciplines. However, the creativity took over. Further – the Shchepkinsky school and the first appointment – a director in the Dagestan drama theater. All his life, Mikhail Rabinovich regretted only one thing: his parents did not manage to see any of his performances.
Mikhail Isaakovich worked at the Russian Drama Theater for almost 38 years. For his great contribution to the development of theatrical art, he was awarded many titles and regalia. But, of course, the most important are the recognition and love of both colleagues in the shop and the audience.
In connection with the death of their leader, the performances were canceled in the theater. According to the actors, they simply could not play without tears in their eyes. The decorators had to transform the stage again – this time to say goodbye to the maestro. Tomorrow Mikhail Rabinovich will be in this hall again, but for the last time. Gone is not just a mentor and senior comrade, but an entire era.
.