---
In short :
Return of a freezing mercury on Sunday;
A cold wind blows as far as Florida;
Brief, but intense: return of a softness trend from Monday.
---
A powerful low pressure system coming from the southern United States will leave heavy snow and violent gusts in its path. However, it will have a fairly significant side effect: the cold.
From Sunday, a fairly marked drop in temperatures will be felt in many places. Once the disturbance has passed, a fairly poignant cold will have the opportunity to invade many sectors of the American east coast. Anomalies of up to 14°C are possible in the second half of the weekend in many regions.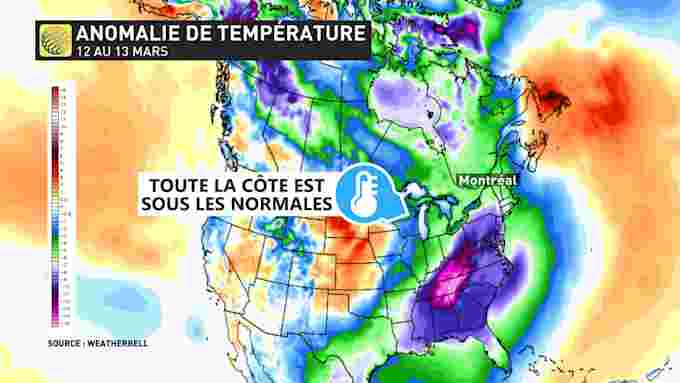 The shock is likely to be particularly brutal in Florida, where mercury below the freezing point is possible – while temperatures near 30 ° C are generally legion there. Temperatures as low as -4°C are possible overnight, especially in the western part of the state.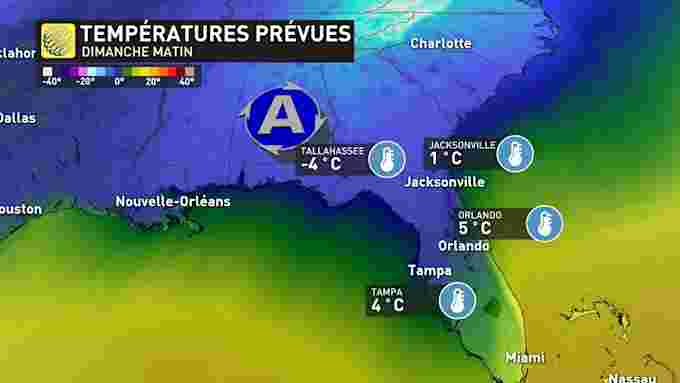 Quebec will be no exception: temperatures going below -10°C are forecast for Sunday. This mercury is well below seasonal normals, which hover around 1°C in southern Quebec.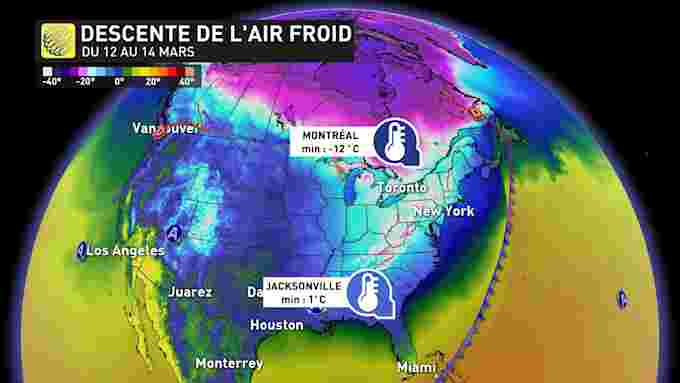 However, this icy incursion will be short-lived. From Monday, a rise in mercury is expected, returning to more seasonal waters. A mode of softness should then install its quarters comfortably on Quebec.
---
SEE ALSO: Completely mind-blowing snow banks in the province!