---
Very incisive atmospheric hollow
In January, quite intense cold air descents were observed as far as Florida. The next one promises to be the most aggressive so far. A trough will dip southeastern United States, so much of Florida could see temperatures below 0°C.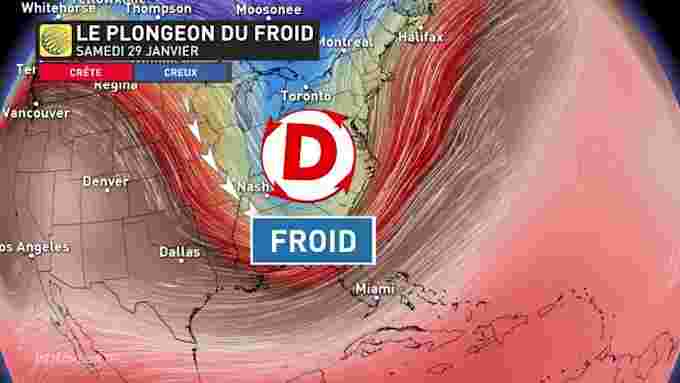 Cultures under threat
Two other elements will be under surveillance: cold records could be broken and crops, such as citrus and berries, are threatened in places. Some animal species are also poorly adapted to the cold. Iguanas regularly fall from trees during cold spells, a phenomenon nicknamed the "iguana rain". Early Sunday morning, temperatures are expected to drop to 15°C below seasonal norms.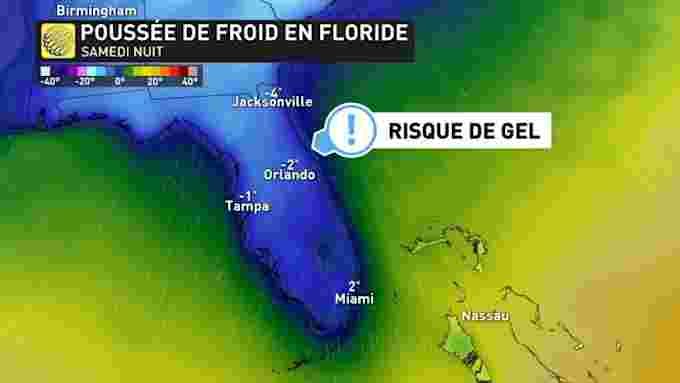 ---
SEE ALSO: Road Hazards