firefighters of California fight against a Forest fire that started in the mountains near Big Sur, forcing hundreds of residents to evacuate and causing the highway 1 closure that runs through the state of costa north on.
baptized as 'Palo Colorado Fire' (or just 'Colorado Fire'), began on the night of Friday, January 21, in a canyon next to the highway and quickly spread to the sea, fueled by strong winds.
The colorado fire burned at least 6 square kilometers of scrub and redwood trees, according to state authorities.
Until Sunday, January 23, firefighters had 25% contained the fire, according to an announcement on Twitter. However, the iconic Highway 1 remains closed. Below are pictures of the Colorado Fire.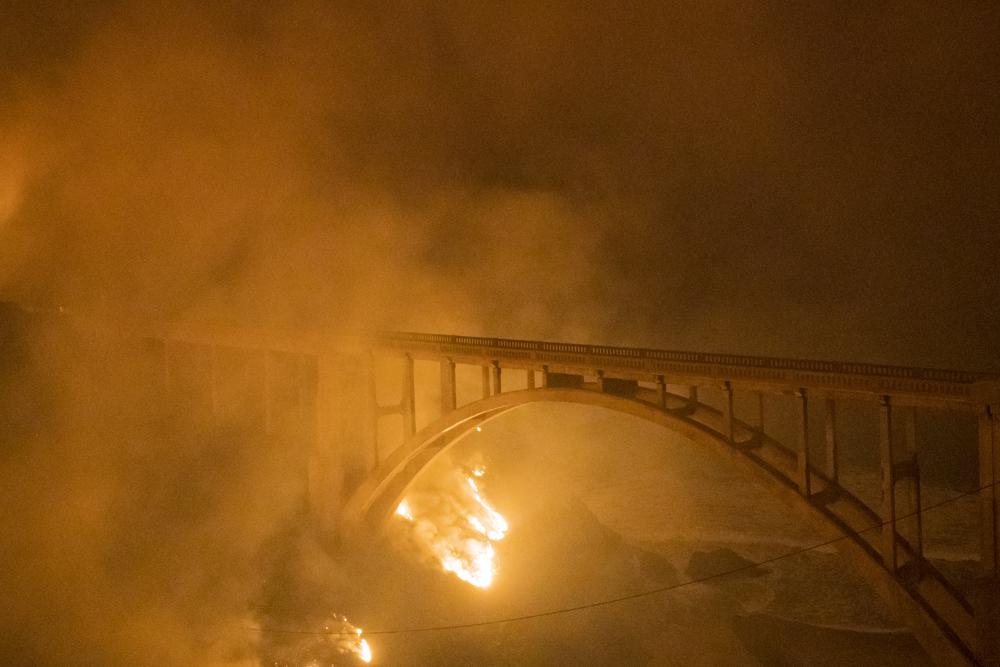 About 400 people in Monterey County were evacuated from the area of ​​the fire, said a spokesman for the American Red Cross.
According to the California Department of Forestry and Fire Protection (CalFire), mMore than 250 firefighters from various agencies and volunteer groups, in addition to planes that drop water, are working to contain the colorado fire.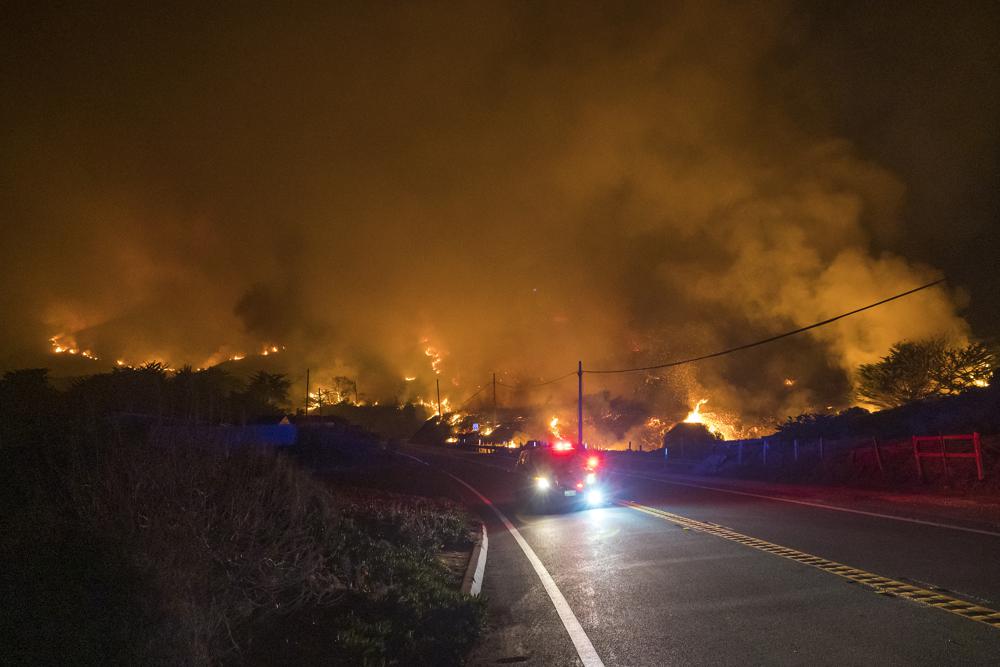 The Palo Colorado fire It is the only fire that appears in the list of incidents of Cal Fire so far in 2022.
Highway 1, known for the large number of movies and advertisements that are shot in it, is one of the favorite attractions of thousands of tourists every year in California, and the flames are burning around the bixby bridge, in turn one of the busiest spots for visitors.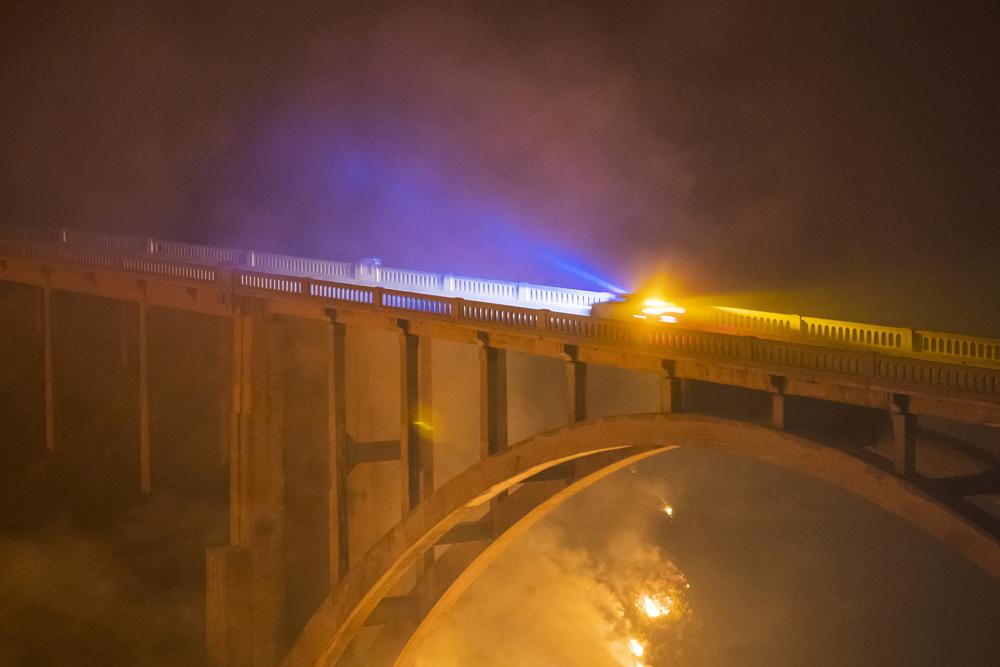 The Bixby has been the backdrop for many car commercials, movies, and TV shows, most recently the HBO drama "Big Little Lies."
This fire is in Palo Colorado Canyon, Big Sur, and is heading SW toward Rocky Creek and Bixby, which are being evacuated. Fire trucks are being sent from all over Monterey Peninsula. pic.twitter.com/YX6evJTkS8

— bigsurkate (@bigsurkate) January 22, 2022
So far the causes of fire They are still under investigation and have only left material damage.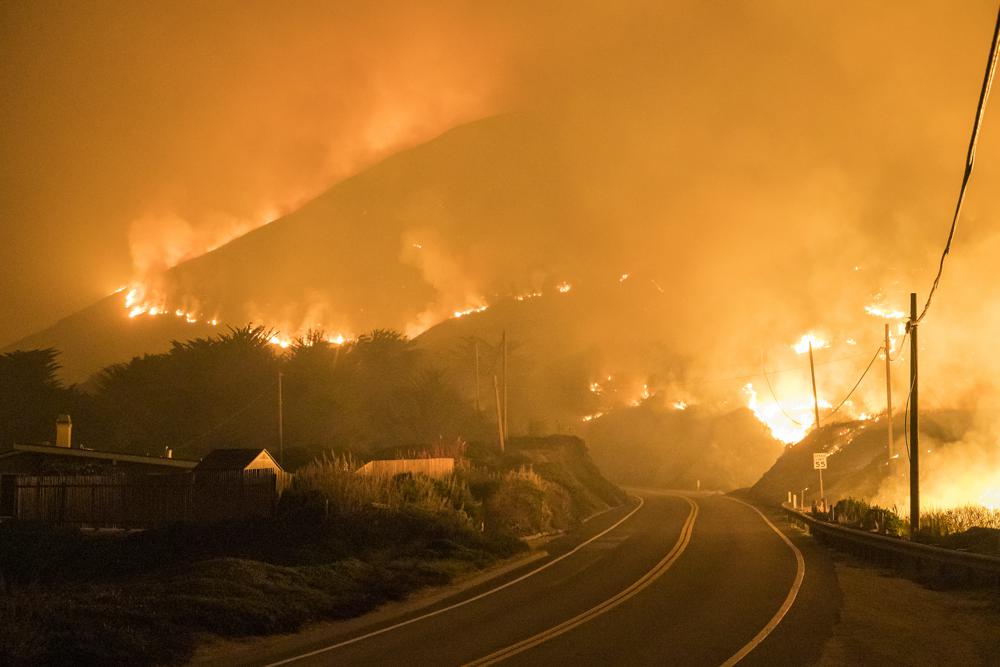 Cecile Juliette, spokesperson for the California Department of Forestry and Fire Protection, said winds quickly dried vegetation weakened by prolonged drought and the low level of humidity.
"Is unusual have an ifire of this size here on the coast at the end of January. The fact that we have had a fire of this size is of great concern", he added.
Less than a week ago I was riding over the Bixby bridge on my way to SoCal. Now, seeing the photos of the #ColoradoFire destroying one of my favourite places on ???? is breaking my heart ????. Hwy 1 closed "indefinitely" at Bixby bridge ???? pic.twitter.com/OMlWQMYkw8

— John Janetzko (@jjanetzko) January 23, 2022
California experienced last year one of the worst fire season that are remembered because of the dryness of the land after a winter with hardly any rain and the high temperatures recorded since spring.
With information from Reuters, AP and EFE.
evr