On April 29, a female guard and a male prisoner disappeared from a prison in Alabama, USA. The surveillance camera captured the moment of disappearance.
[Video]Moment of disappearance of guards and prisoners
The surveillance cameras show Vicky White (56), a guard, and Casey White (38), a prisoner. White was sentenced to 75 years in prison and has been charged with another murder. The two are the same white but have no family relationship.
Regarding the relationship between the two, the sheriff said, "He had more food on his tray than other prisoners, and while he was being transferred to another facility, they were also in correspondence." He revealed that he had a relationship and said that he was supposed to drop him off at the court and hand him over to another officer on the day he escaped.
The police car they used to leave the prison did not go to court and was abandoned in the parking lot of a nearby shopping center. It has been revealed that White guard had sold his home two weeks ago and was rushing to work on the escape fund, selling off the market price of 27 million yen at 12 million yen, which is less than half the price. .. White guard also requested retirement, and the day of his escape was his last working day.
U.S. law enforcement officials have announced that they will give up to $ 10,000 in prize money for their information. (From "ABEMA Hills")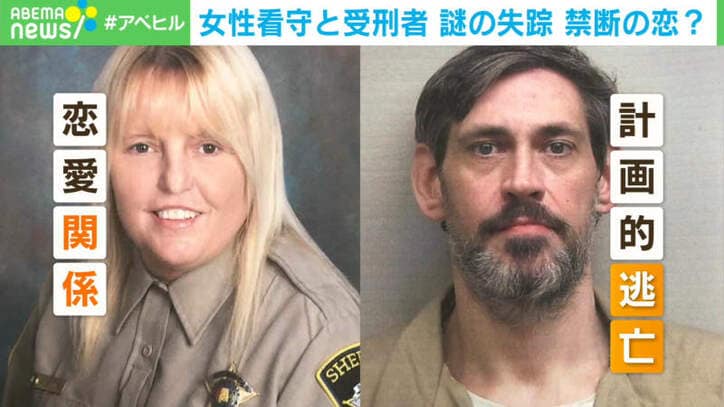 [Video]Moment of disappearance of guards and prisoners
See in