Aromatic plants and their extracts were known in Ancient India, Greece, China. Now essential oils are used for aromatherapy, for example, stress is relieved with the help of the smell of lavender, mandarin or bergamot, and insomnia is treated with chamomile or vanilla oil. The magical effect of essential oils: fragrances to attract money, love and health.
Rules for the use of oils
Essential oils are obtained from stems, flowers and fruits of various plants. This is a concentrated substance, for example, 500 kg of petals are used to obtain 1 ml of rose oil. It should not be applied to problematic or sensitive skin.
Before use, you should study the list of contraindications. Some essential oils should not be used by pregnant women or people with epilepsy.
Do not use them in their pure form, they can cause skin irritation. Most often, oils are diluted: for 1 tsp. base – about 5-10 drops of essential.
You can add it to the cream (neutral, fragrance-free) – 150 ml of cream – 5 drops. As an option – an aromatic bath, when diluted oil is added either to water or bath salt. But you can take such a bath for no more than 15 minutes, and the water temperature should not exceed 38 degrees.
And, of course, the most popular way is the aroma lamp. Water is poured into a special saucer (at least 50 ml), and essential oil is dripped into it (2 drops per 5 sq. M of the room). The oil will gradually evaporate, filling the room with a pleasant smell.
It is better to keep the aroma lamp turned on for no more than 20 minutes, and you should not stay in this room for more than an hour, otherwise your head may ache.
See also: Horoscope of the meanest: 5 insidious and cunning women among the signs of the zodiac
Properties
Each essential oil has its own magical properties. When choosing this or that fragrance, you should pay attention not only to whether you like it or not, whether it suits or causes allergies, but also to its magical power.
Fragrances to attract money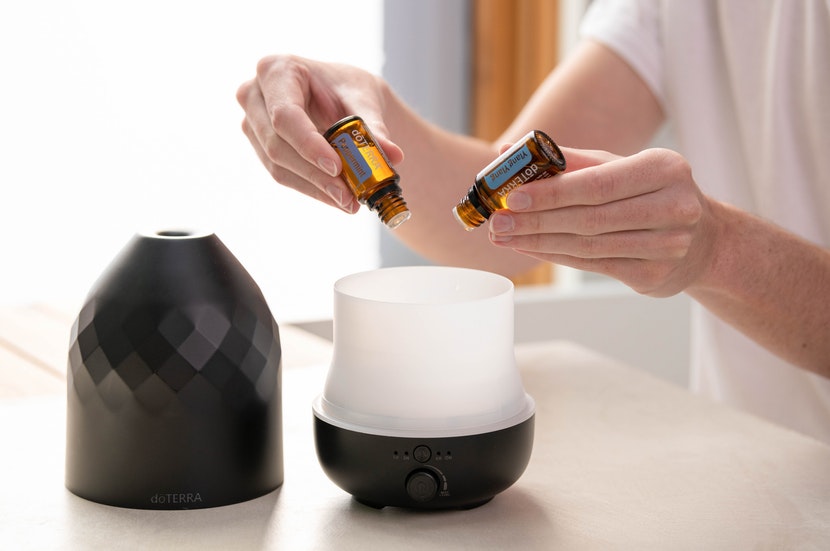 It is not necessary to be a mercantile person to understand that it is impossible to live on money in the modern world. There are fragrances that help achieve material well-being.
Basil. Attracts prosperity and well-being, removes complexes.
Vetiver Guarantees material wealth. All money should be lubricated with this oil before carrying it to the store in order to increase its quantity. This essential oil promises good luck in business, protects against enemies, and also attracts love.
Carnation. Helps in any endeavors, guarantees prosperity, success in business and wealth. Can protect from trouble, save from enemies. Promotes rapid recovery after injuries and operations.
Cover. Attracts financial success, money, brings prosperity, gives optimism, self-confidence, self-respect.
Mint. Increases wealth, attracts money, guarantees prosperity. Peppermint oil is advised to drop into the wallet. In addition, it helps to relax, relieve tension, makes a person kinder and more fun, and repels failures.
Patchouli. Attracts money, helps to achieve the desired, success in business, contributes to the emergence of new orders and customers. Removes negative energy, helps to cope with any stressful situations. In addition, oil makes it more attractive to the opposite sex.
See also: Favorite food and character: tell me what you eat and I'll tell you who you are
Essential oils that attract love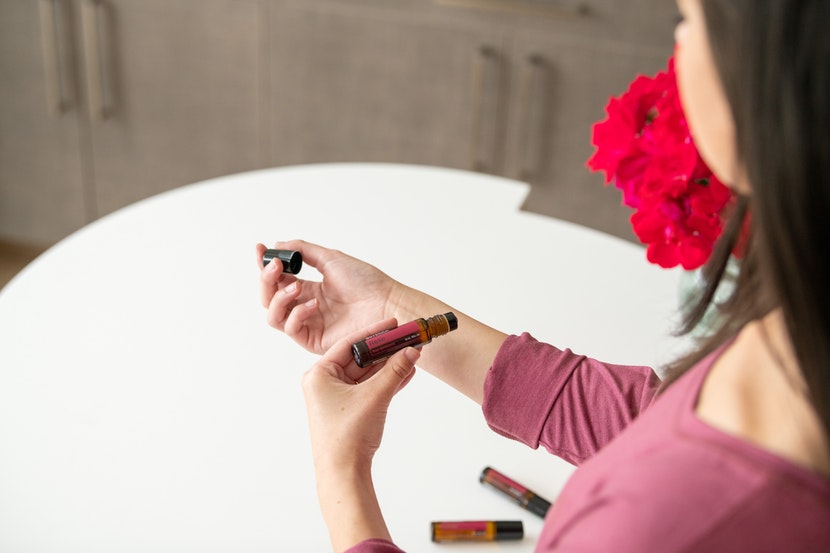 Without love, life will be boring and monotonous, it is this feeling that helps to become happier. Some oils can enhance the attractiveness of a woman, attract love into her life.
Vanilla. Increases female energy, sensuality, as well as the energy forces of the body.
Verbena. Removes any negativity, helps to find solutions to complex problems, suitable for spiritual cleansing. A blend of verbena, patchouli and cinnamon oils attracts love. To make the feelings mutual, hands can be sprinkled with vervain powder.
Gardenia. It helps to increase the strength and influence of a person, can increase sympathy, is used in love potions, gives happiness and harmony.
Jasmine. It enhances the charm and attractiveness of a woman, gives love, as well as material well-being.
Ylang-ylang. Attracts positive energy, helps to strengthen love, increases the energy of a woman. Used to enhance the beauty of a girl, to attract a loved one.
The Rose. Makes any girl even more beautiful, attracts love. A person who is used to using rose oil immediately evokes sympathy from others. It helps to get rid of sadness, negative feelings, increases eloquence.
Protection from dark forces, health promotion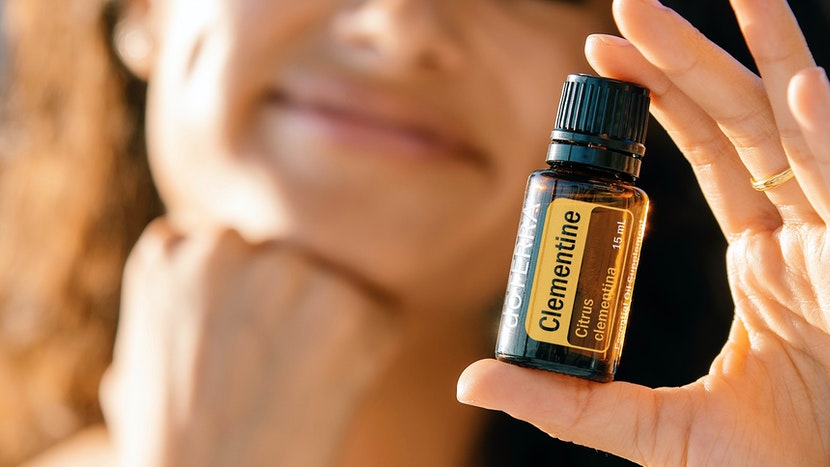 All the riches of the world will become unnecessary if a person suffers from serious diseases or suffers from the consequences of the evil eye, damage. But essential oils can help solve this problem.
Bergamot. With it, you can avoid any trouble, it has protective properties, contributes to success in creativity. Removes aggression, restores peace of mind, protects from the evil eye and damage.
Cardamom. Protects from black magic, improves mood, gives strength.
Orange. It improves mood, self-confidence, adds optimism, gives strength after serious illnesses, enhances leadership qualities.
Geranium. Helps to cope with stress, removes the inferiority complex, self-doubt. This fragrance should be used after small losses or unpleasant communication, because. it helps to recover. Useful for women over 40.
Cedar. Protects from any evil, restores strength after illness or severe stress, gives a person confidence and determination, helps fight damage and the evil eye.
Cypress. Helps to get rid of any pain, promotes a quick recovery. It can protect from evil people, the hostility of others.
Lavender. Heals not only the body, but also the soul, relieves stress, helps to relax, restore strength, improves mood. Drives away evil spirits, nightmares, removes envy, gives happiness and love.
Lemon. Tones, invigorates, restores energy, attracts good luck, improves mood. If you need to get used to new people or living conditions, then the aroma of lemon will help, which will return interest in life, teach you to treat any losses philosophically.
Photo: pexels.com
.