---
In short :
Major release that promotes a beautiful spring;
10°C durable in time;
20°C sustainable in advance.
---
Turnaround situation
The prediction of a cool spring took into consideration the influence of the various actors. The great currents of air masses are guided by more or less recurrent phenomena depending on the season. In this case, some of these influencers promote cold weather, others contribute to a warmer climate. While the 2022 edition seemed destined to test our patience with repeated arctic air descents, an important player has backed down: the ridge in Alaska.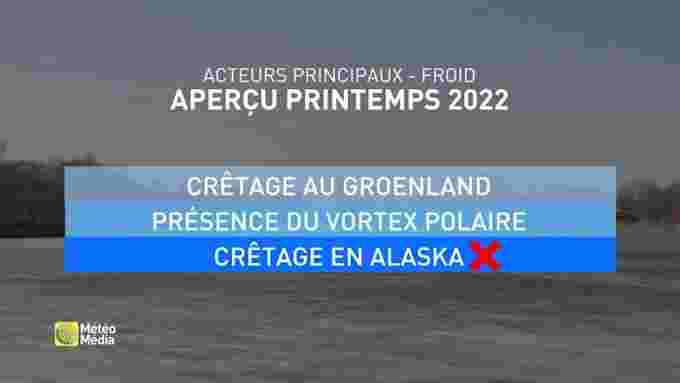 Favorable trajectory
By removing this influencer from the equation, the cold will tend to position itself more in the west of the country. From then on, the trajectory of the jet stream becomes more permissive to allow the mild air from the south to rise in Quebec. "On the Pacific side. The ridge developed in Alaska, explains Réjean Ouimet, meteorologist. This is what allowed the flow of air from the north towards Quebec. Against all expectations, this element disappeared faster than expected. The direct consequence of this withdrawal affects a second actor which favors the cold this spring: the polar vortex. For the moment the vortex risks playing with our nerves for a while. But traditionally the vortex weakens and withdraws north during the spring. Quickly or not that remains to be seen. Certainly it will have a definite impact on our spring. However, traditionally, the vortex weakens and retreats north during the spring. Certainly it will have an impact on our spring."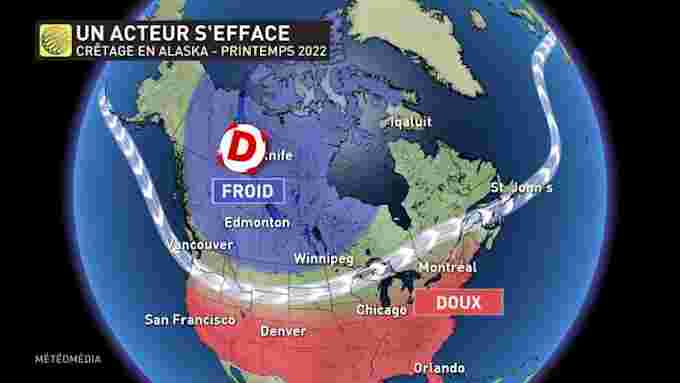 Southern sweetness
The change in wind trajectory at high altitude will allow the heat to rise towards Quebec. While one player abdicates, another must come forward if we want a warm spring: the Bermuda High. Its proximity to the American coast is favorable to an influx of mild air from the southern United States. "We are betting a lot on the presence of this anticyclone and its expansion towards the southeastern United States, develops Réjean Ouimet. It's the key to a warm spring. A player who should grow in importance."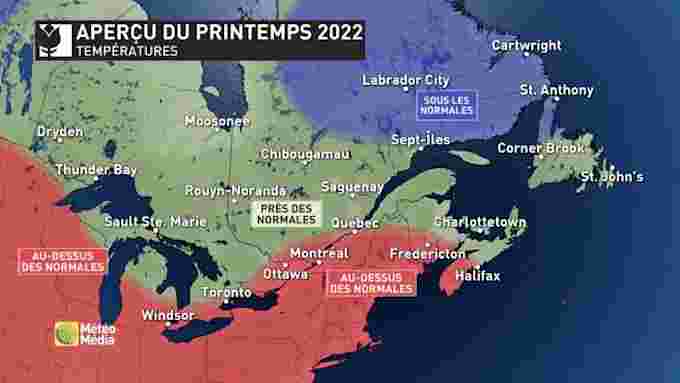 Synonym of spring
When the mercury reaches 10°C for a long time, a first step is taken towards the heart of the season. On average, southern Quebec manages to record such maximum temperatures around mid-April. For other regions, notably the North Shore, this occurs a month later. Current forecasts are that the province will get there in time.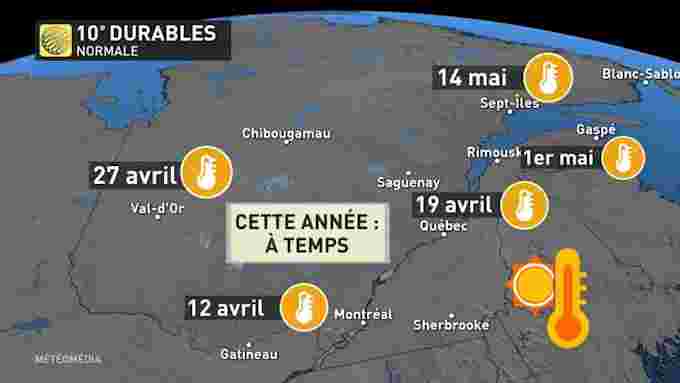 The real heat
Another step is to observe sustained highs of 20°C. This will probably be crossed before the time. "In April, there are still temperature fluctuations, continues Réjean Ouimet. The polar vortex is still acting up. While in May, the heat is more established. Expect lasting heat before May 20 in the southern Quebec this year."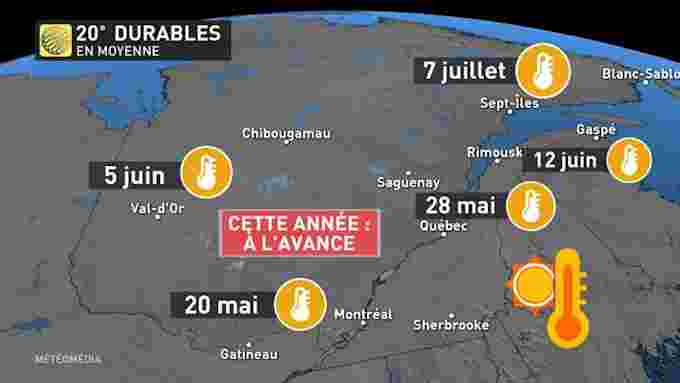 ---
SEE ALSO: Spring floods: these regions are at risk