Long hair is an important part of the image Sasha Trusovathe same as quadruple jumps and love for dogs.
The other day, Alexandra noted that thanks to her hairstyle, she is often recognized on the streets: "I believe that my hair is a distinguishing feature. If I go out, it is usually with loose hair, and, of course, they attract attention.
The official statistics on the ISU website indicate that Trusova's height is 158 cm. Hair is just above the knee.
"I haven't cut my hair since birth, they only trimmed my ends, that's why they are so long. And then I saw a cartoon about Rapunzel, and as a child I wanted to be like her.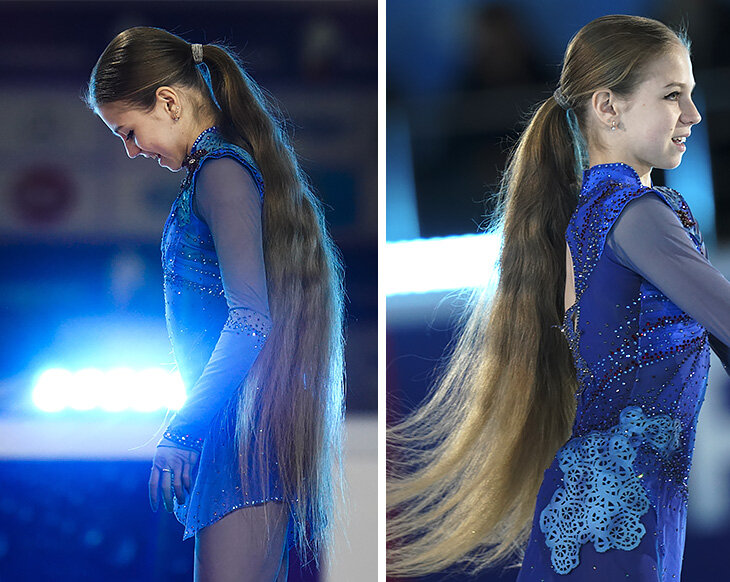 According to Sasha, she carefully monitors her curls – even before interviews and filming, she only asks stylists to comb them: "I never wind, straighten, do nothing that would spoil my hair."
It's difficult on the ice with such hair – therefore, they are braided in programs, but Sasha almost always comes out for awards with a loose or long tail.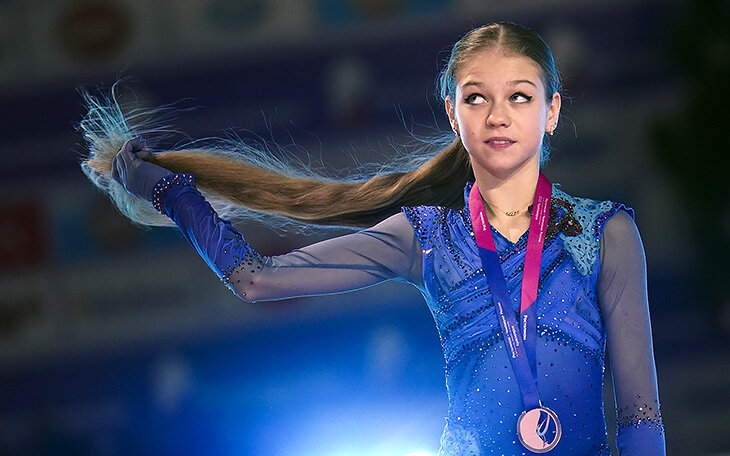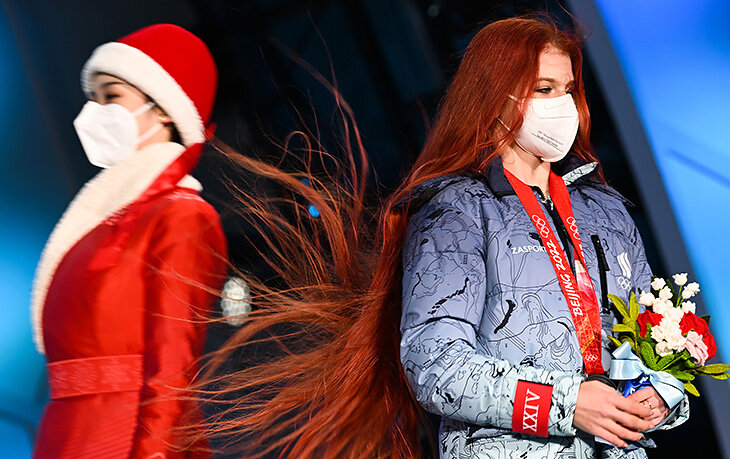 It is difficult to imagine Trusova with a square, but a year ago, hardly anyone was ready for another turn – in April 2021, she radically changed her image and dyed her hair red. She admitted that her brother pushed for such changes – she saw his red hair and dreamed of the same.
"I have always wanted red hair. I always thought that if I ever dyed it, it would be red. I call this color 'Red to Red' because there is 'Red to Orange', which is more natural, and I like it in fiery red."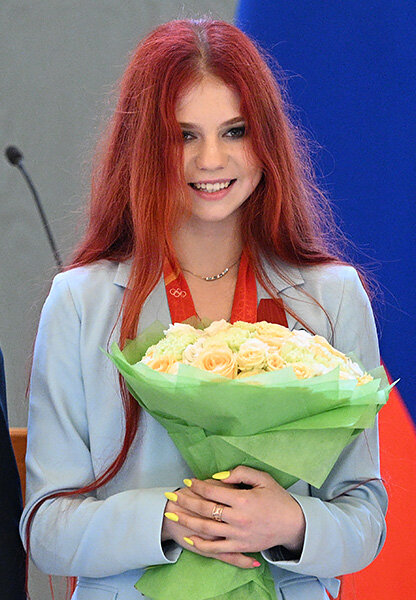 Despite the radical change, the desire not to harm the hair remained. Therefore, Sasha chooses ammonia-free paint, and updates the color with tinting masks – usually on the eve of the competition.
Hairstyle is part of Trusova's image and in programs. In the Unstoppable demonstration (from the first adult season), Sasha painted her head black and white – like the performer Sia in the video for this song. A temporary tinting spray helped.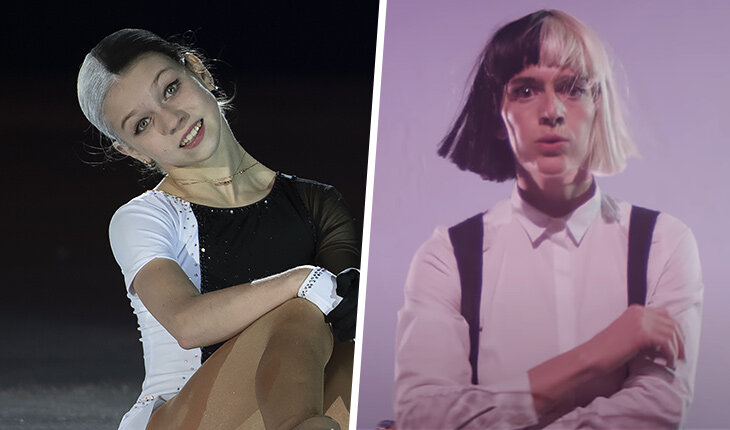 And this is a landmark production – both for Trusova herself and for her image. The hairstyle of the main character of the film "Cruella" reminded Daniil Gleikhengauz of this number, and then they chose the soundtrack for the Olympic free Sasha.
There she skates already with red hair, but this color turned out to be suitable – after all, in the movies, Cruella has not only the iconic black and white hairstyle, but also red curls. Just like Trusova.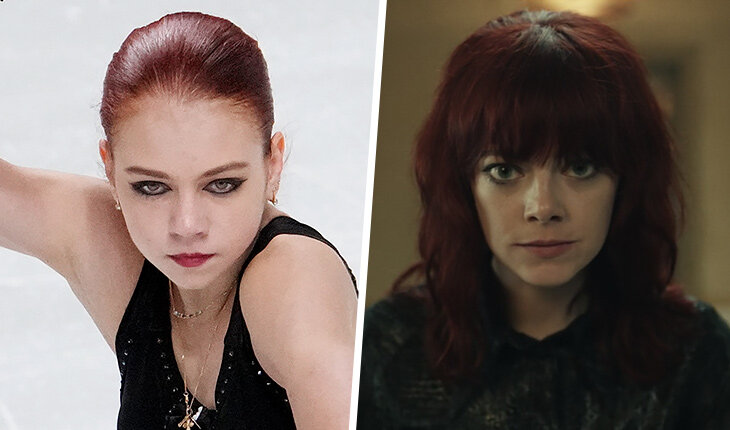 This season, Sasha's bright hair is suitable for all programs. In the short Frida, there doesn't seem to be much red, although the figure skater is wearing a bright dress. On the contrary, everything looks solid and original.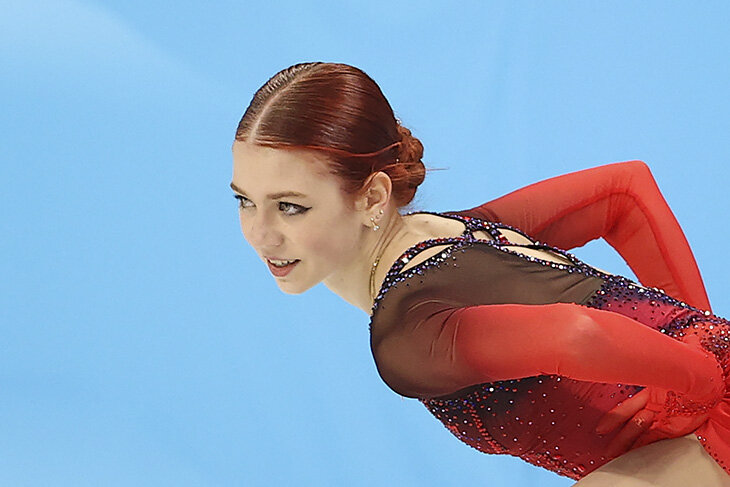 In the demonstration, Trusova acted as Wonder Woman from DC comics. And there was also an experiment – at the Russian Championships, she braided braids all over her head. It turned out militantly.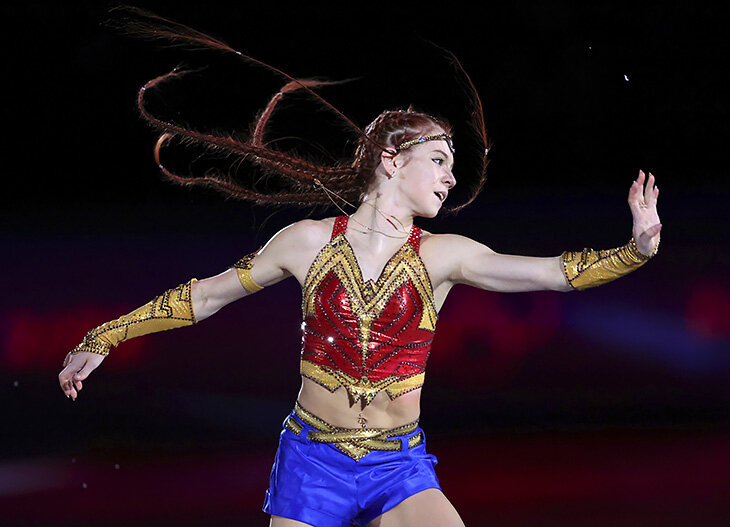 By the way, Sasha weaves braids not for the first time. In the free season 2019/20, she tried on the role of Daenerys Targaryen from the Game of Thrones and also braided her hair into complex hairstyles. This is also a reference to the series – where Daenerys' hair became more complicated with each victory won.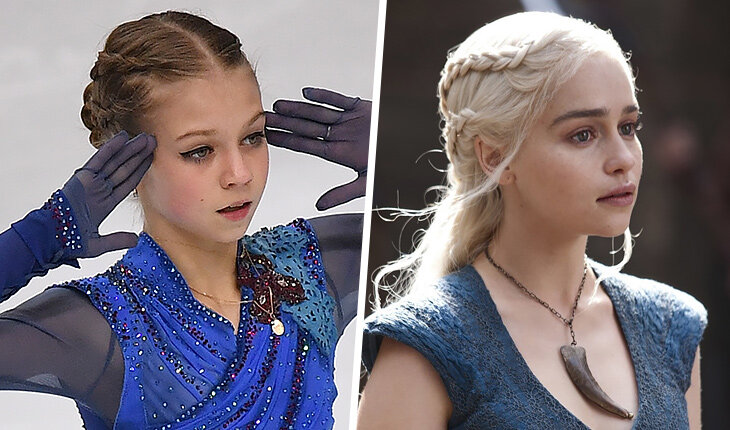 A photo: RIA Novosti/ Vladimir Pesnya, Alexander Wilf, Ramil Sitdikov; instagram.com/avtrusova; globallookpress.com/ Enrico Calderoni / AFLO; East News/Nikolay Muratkin/Anadolu Agency, The Yomiuri Shimbun via AP Images