Danielle Chavez, founder of a Las Vegas-based rescue group called With Grace, was contacted to help a litter of kittens who had been born in a home being renovated in Arizona. Back then, kittens were on their own.
Apparently, a wild cat had entered the house through the walls being repaired to have her kittens, but after having them the mother never came back to pick them up and now the kittens were on their own.
Danielle told Love Meow:
"We have a spaying clinic which we use frequently for our foster home, and one of the staff asked us for help with some abandoned newborn kittens. »
KITTEN LEFT INSIDE A HOUSE BY ITS MOTHER
The newborn kittens were very small, weighing just over 60 grams. Despite efforts to save them, two of them were too fragile and did not survive. The remaining kitten was named Michael, he fought with all his might, he took the bottle like a champion to strengthen his body.
Danielle remembers:
"The owner took the kittens from Arizona to Las Vegas, where we were reunited. We brought them home, where our incubator was warm and ready for them."
While Michael was thriving under Danielle's care, fellow Arizona rescue center Feral Cat Warriors offered to help so the mother cat could be spayed, tested and properly cared for.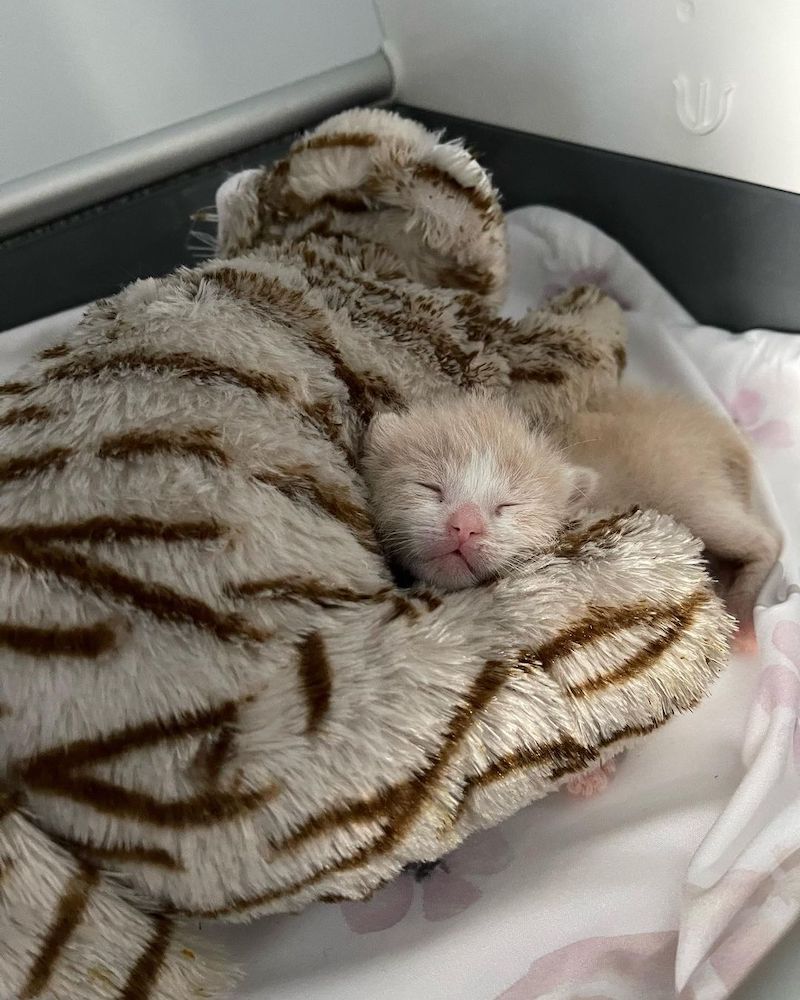 For their part, Danielle and her husband worked as a great team to feed the kitten and take care of it.
She added:
"I went to bed late to give him a bottle and my husband got up early before work to feed him. So we both slept through the night and he got all the attention he needed. »
As soon as Michael got past the time spent in his own play area, which is a big accomplishment for him, his adventurous and playful side kicked in and he became a mischievous and inquisitive cat.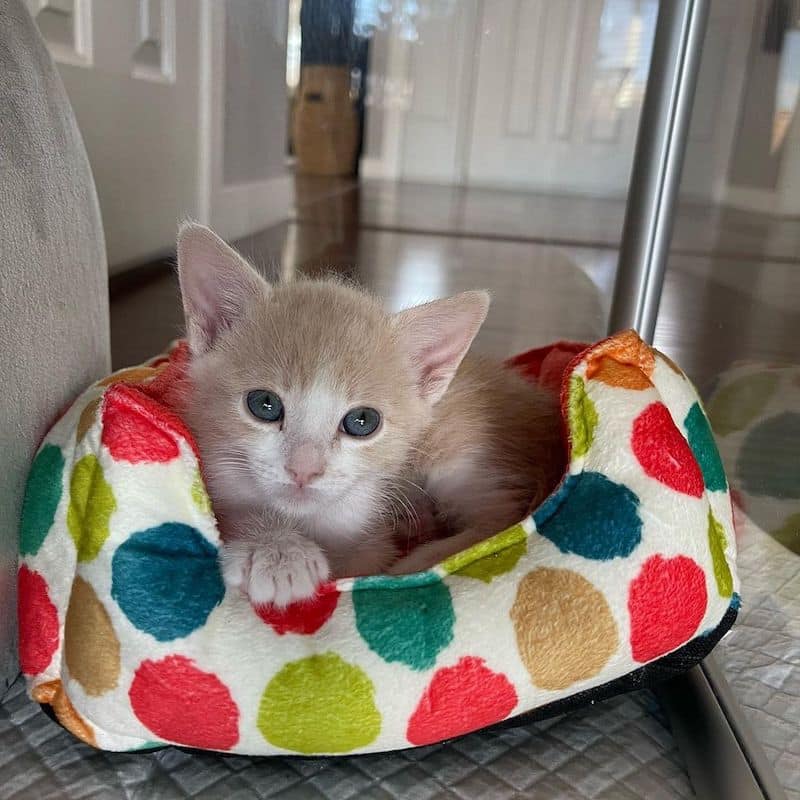 Danielle says:
"We moved him to our living room, to a toy park, to socialize him with our cats. Slowly but surely, he learns to be a feline. He recently learned to walk like a crab and is about to learn the ambush attack. »
Michael has grown strong and will soon be ready for adoption. The adorable kitten has a charming personality and is a companion perfect for his humans. When he needs a break from playing, he runs to his adoptive parents, gives a few pats on their knees, chest or neck and purrs happily.
Finally, Danielle said:
"He's so fun to watch. He is gaining more and more confidence every day. He will be around the other cats in no time.