40-year-old Kurban Omarov is sure that many girls themselves repel men. This stems from attitudes and fears that come with experience. The spouse of the TV presenter urged the fans to think about the reasons for their loneliness and stop blaming everyone around for their own bad luck.
"All men are goats. Better to be alone than with just anyone. So say unmarried women before Allegrova's first karaoke song. And then they console each other that their happiness will still knock on their house. But no one puts the question bluntly: maybe you are simply unworthy of love? Therefore, men do not strive to promise you the moon, stars and a new iPhone, "Omarov said to the subscribers.
Kurban said that everyone is the blacksmith of his own happiness. Building a harmonious life is a job that requires daily investment. And without labor it is futile to hope for love. "You will not be able to meet the one as long as you sincerely believe that he will come somehow by himself. And for years you have been waiting for the love of your life to accidentally fall on you from the sky. Or you have already been hurt, and you subconsciously do everything possible to prevent this from happening again, "he wrote.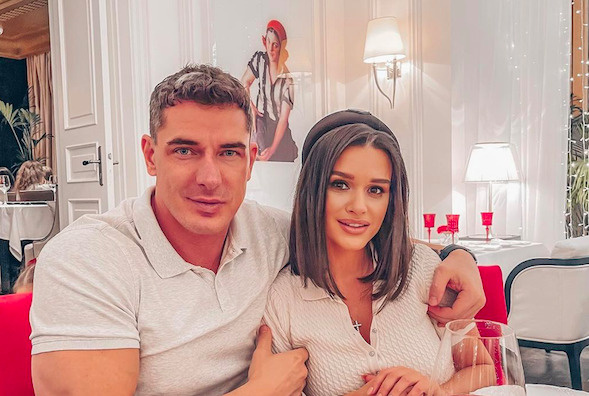 The husband of Borodina also revealed the main weak point in this story. "The main reason is dislike for yourself and your body. It's simple. If you don't love yourself, how can the other person love you? More precisely why and for what? Both men and women are good and bad. But before you hang a label, you need to honestly talk to yourself, "advised Kurban.
do not missKsenia Borodina does not know how much her husband earns
Omarov's opinion was supported by subscribers. "Well, handsome, I agree to every comma"; "Right. You always have to start with yourself! And take responsibility for your life "; "Right to the point, mindfulness is cool," fans wrote in the comments.
Recall that Kurban married Xenia five years ago. The couple went through different periods of the relationship. There were rumors that Omarov was cheating on his wife. However, on the wedding anniversary, Ksenia showed an idyll with her husband and gave him a romantic song.
Photo: Instagram