---
In short :
Little snow for Quebec;
Heavy rainfall in California;
A system that could hit us next week.
---
A few centimeters for Quebec
A depression coming from Texas will leave a few centimeters over southern Quebec from Tuesday to Wednesday.
The system will leave 5 cm in Montérégie and around 2 cm in Outaouais, Montreal and Estrie.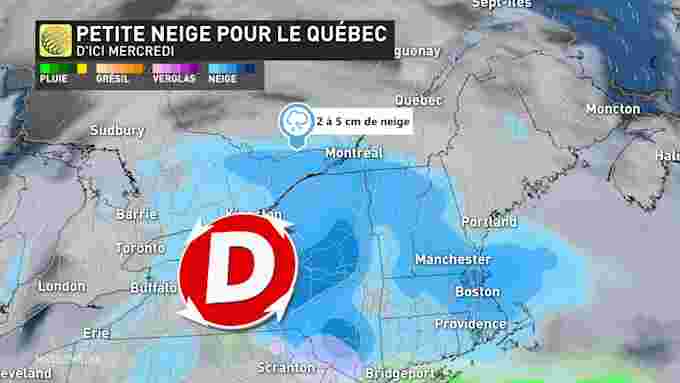 Southern Ontario and New York State could receive up to 15 cm.
The weather will be quite calm until the weekend.
Heavy rainfall for California
By Friday, the jet stream will bring an influx of moisture from the Pacific. This humidity combined with a quasi-stationary depression will cause heavy precipitation on the coast.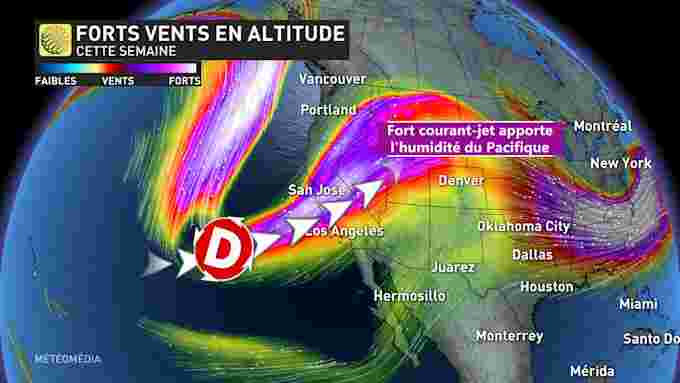 It could fall up to 200 mm of rain.
High up in the mountainous areas, 25 to 50 cm of snow could fall. The most populated areas will be entitled to snow cover.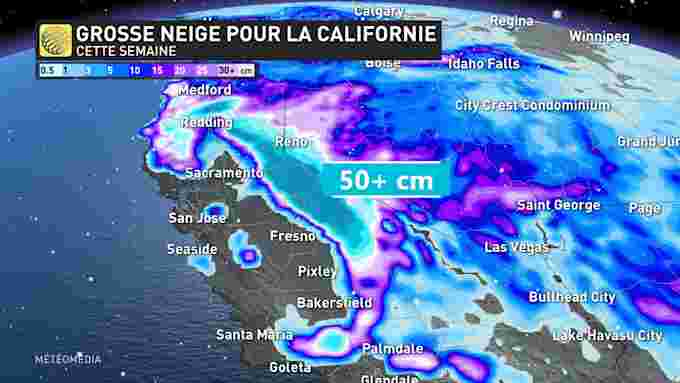 There is therefore a risk of avalanche, because the snow will be heavy and the winds will be violent.
78% of California is in moderate to extreme drought and the soil is degraded due to fires. This situation is likely to contribute to the fact that heavy rainfall will not be well absorbed, which could cause flooding, landslides and the transport of fire debris.
A system that could hit us next week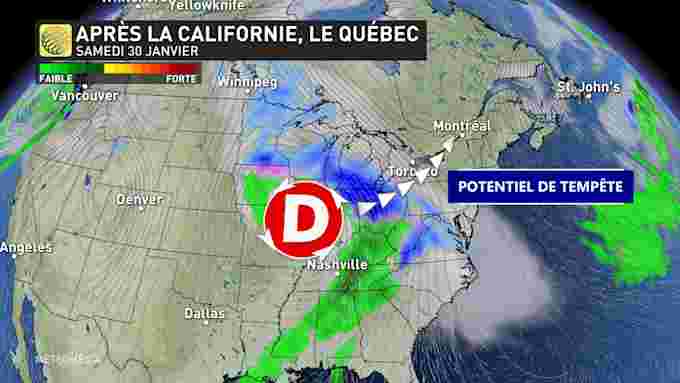 The system that hits California by Friday will then head into Texas. It will fill up with humidity and could hit Quebec early next week, around February 2.
It is still too early to know the impacts on the province.
SEE ALSO: A moose invites itself on a ski slope
.