While the pandemic forces most of us to stay wisely at home or in the immediate neighborhood at the end of the year, we revisit (virtually) several of the memorable places of this mythical road that is the Route 66. Today, our third stop, as we focus on a must-see on the journey, the Grand Canyon Caverns & Inn.
See also: The story of Route 66, the one that transformed the United States
Towards the end of Route 66 in Arizona, a portion of the route moves away from main roads for a short drive through the desert. At the heart of it is a motel that offers the deepest bedroom on the planet.
Here is Shopicar! All models of the year and all current promotions.
Located in relative proximity to the Grand Canyon, the motel takes the official name of Grand Canyon Caverns & Inn and has the distinction of offering the deepest room on the planet. It is 200 feet underground, in the heart of a cave. It costs between $ 800 and $ 1000 to stay overnight and the unit is booked for about 100 evenings per year. When we got there, our schedule didn't even allow us a stop, but since the place was filled with old cars, we made one exception… one more.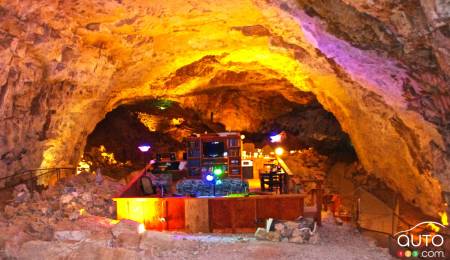 Le Cavern Suite au Grand Canyon Caverns & Inn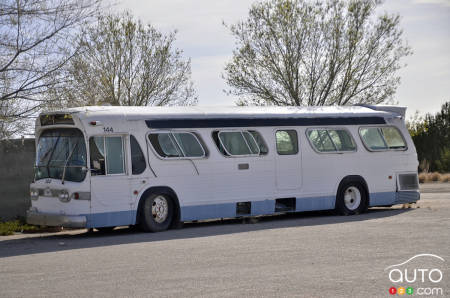 On the grounds of the place, quantity of old vehicles are used for decoration. Seeing this generation of buses, two things spontaneously come to mind: the city of Montreal at one time and the movie Speed.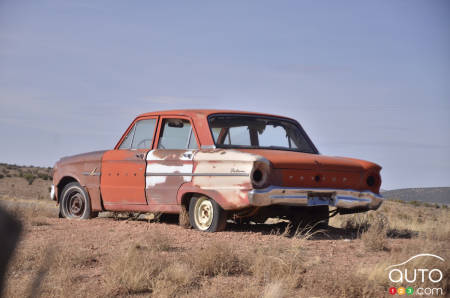 Most of the vehicles used as trinkets on the motel grounds are in poor condition. This confirms what we have been told in a few places along Route 66, namely that several traders get their finished old cars to drop them off everywhere to create an atmosphere.
.