---
In short :
Severe weather in the United States;
Quebec should be entitled to a weather cocktail between Thursday and Friday;
Uncertainty on the menu for now.
---
This depression, originating in the southern United States, could have good convective potential and sow violent storms in its path. A tornado risk is also present for states in the south of the country such as Alabama, Louisiana and Mississippi. Tuesday would be the day to watch for these regions.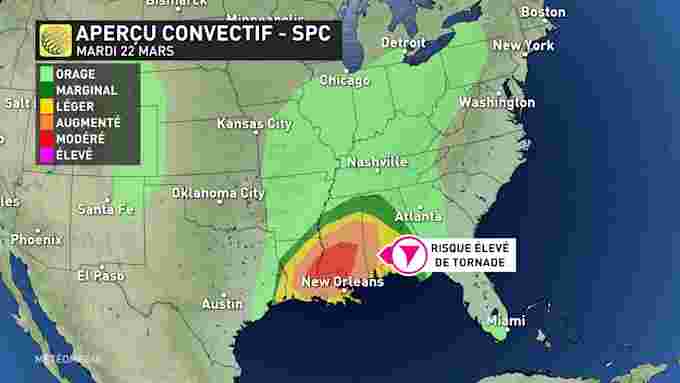 It should then continue its course northward, reaching Quebec during the day on Thursday. This disturbance should stretch its visit until Friday on certain sectors.
The south of Quebec would be entitled mainly to rain, but a short episode of snow is not impossible Thursday morning. This could have an impact on travel.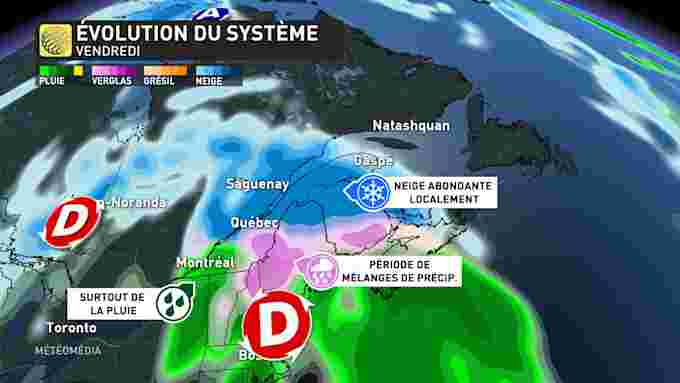 The more northern areas of the province would get mostly snow. Freezing rain could also enter the equation. However, several uncertainties remain as to the exact nature of precipitation and its distribution.
However, the depression is full of moisture and promises to dump good amounts of precipitation in its wake, regardless of its form.
Moderate gusts, around 50 km / h, are also on the radar. If the latter are not violent, they could still lead to blowing snow conditions for certain regions.
The situation is likely to change over the next few days.
---
SEE ALSO: