We continue to talk about unusual professions. Today our heroine is the tattoo master Olga Melnik. Why did an economist-accountant prefer numbers and an office to such a type of creativity as drawing drawings on the body, where you can learn the profession of a tattoo artist, is this profession good as a way to earn money, how tattoos are perceived in society today – read the material.
From black domes to colorful images
Until recently, in our country, the attitude towards tattoos was very negative. In the 90s, a "thieves" tattoo, made in blue or black ink using a gypsy needle, came into fashion. Crosses, domes, faces of saints, various inscriptions – all these images could be made by the so-called ring-maker, but he did not receive money for this.
In the early 2000s, there was a boom in the tattoo industry in Russia. Prison tattoos are no longer popular. The quality of the drawing has changed, the wearable images have become more colorful, brighter, the first tattoo parlors began to appear in large cities, and in them new specialists from among the creative professions – tattoo masters.
From a young artist to a fashionable tattoo artist
Our heroine Olga Melnik preferred a tattoo parlor to the profession of an economist-accountant and working with extraordinary people, lovers of tattoo art. Olga is 33 years old, she has three wonderful children. She is a native of Stary Oskol and admits that she never wanted to leave here.
Olya has been drawn to creativity since childhood – she studied at the Starooskolsk children's art school, was a student of the famous watercolourist in the city, a member of the Union of Artists of Russia Alla Filimonova.
– I first got acquainted with a tattoo at the age of 16, then the first drawing appeared on my body. This field of activity became very interesting to me. I began to communicate with the masters, and they taught me how to assemble the first cars. With the help of such a self-assembled apparatus, I made the first tattoos for my friends, gained experience as a master.
In her student years, getting tattoos became Olga's favorite pastime and a way to earn good pocket money. She admits that as she grows up, her attitude towards tattooing has changed:
– Tattoos have ceased to be just beautiful drawings or a way to attract attention, a deep meaning was laid in them, images are now created thoughtfully and carefully.
Olga has experience working in a permanent make-up studio, where she first officially started working as a tattoo artist. Later she got her own office in one of the beauty salons of our city, and then her own studio.
– I successfully worked for several years, but I had to close the studio in connection with the birth of my baby. Sometimes I paint at home, but now I can devote much less time to this.
A charming mother and tattoo artist says that over the years of work she had many meetings with a variety of people: representatives of the underworld, executive authorities and even employees of the Russian Orthodox Church. Olga says that she remembers almost all of her work, especially if the request was unusual, many of the clients became her friends, good friends:
"A tattoo does not choose the social position of people, it chooses the person himself," the tattoo artist believes.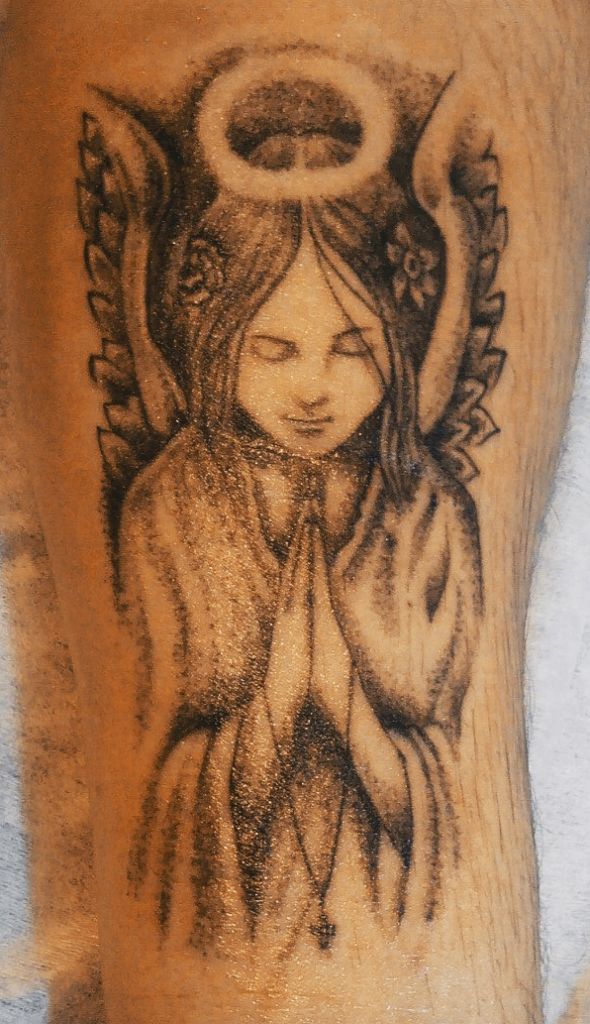 What will people say?
Over time, the attitude of people towards tattoos has also changed – they began to be perceived more calmly. Passers-by no longer turn around after the guy with the tattoo and sniff at the young lady with the image of a flower on her neck.
Olga Melnik herself treats tattoos on the bodies of other people absolutely calmly, without judgment.
– A tattoo is good when it is made with soul, when it is pleasant to the person himself, it complements and emphasizes his individuality. If we consider a tattoo according to the criterion of quality, there are no comrades for taste and color, as they say. There are always critics. To evaluate my work, I am guided by my personal opinion and, of course, the client's joy.
The master believes that the fashion for tattoos is only gaining momentum: there are people who are against tattoos, there are those who do not care. Many have already decided to make drawings on the body, and more and more masters appear in the tattoo business.
– Personally, I don't care if a person has a tattoo or not. This is just my respect for people, for their choice. Someone loves sports style, someone classics, someone eats meat, someone is vegan: we are all different, but the main thing is that we are all human. I have had tattoos on my body for many years, the reaction to this has always been different. I am loyal to any opinion. If a person makes any inferences about me, judging by the presence of tattoos, well, perhaps we are not on the way. I do not suffer greatly from the fact that someone perceives my image with hostility. Don't appreciate the book's cover. I tell everyone that I am an artist, then people are calmer about my appearance.
Olga warns her clients: "Tattoo is forever!" She explains that the drawing can later be overlaid with another image, but it will not be possible to completely get rid of the tattoo. Therefore, the choice must be approached responsibly.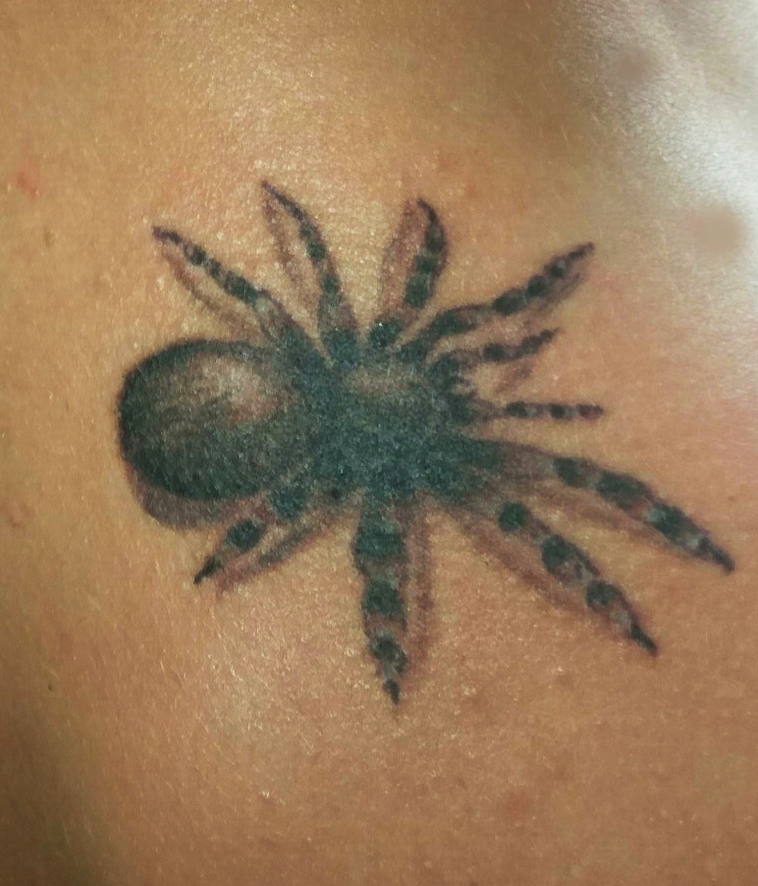 How to become a tattoo artist?
In Russia, there are no universities or specialized schools for those who dream of learning the profession of a tattoo artist.
Olga Melnik advises to learn from an experienced master, get the basics, do the first work under the supervision of a guru, hear his advice and recommendations.
– To become a master, you need to love tattoos, definitely be able to draw well. But the main thing is not to put purely financial interest at the forefront. Many people just want to make money, without a quivering love for tattoo culture. They burn out like matches! Tattoo is not a business, it is a vocation and love. If you treat clients as just leather, then you can hardly work for a long time. Or you can find a more profitable business and wind up a tattoo shop. For those who want to become a master, I have one piece of advice: "Try it!" And then there are two options: either you will become a master, or you will understand that you have wasted your money on a tool.
With the advent of online stores, it has become very easy to purchase a machine for applying wearable drawings, the market has provided a wide selection of machines, paints, needles. The tool is presented in different quality and different prices. So, a typewriter can be purchased for 2,000 rubles, and it is possible for 15,000, depending on the individual requests of the master. In addition to the machine, you will need power supplies, pedals and other accessories. According to Olga, you can not only buy all this, but also make it yourself.
Risks at work

There are certain risks in the work of a tattoo artist: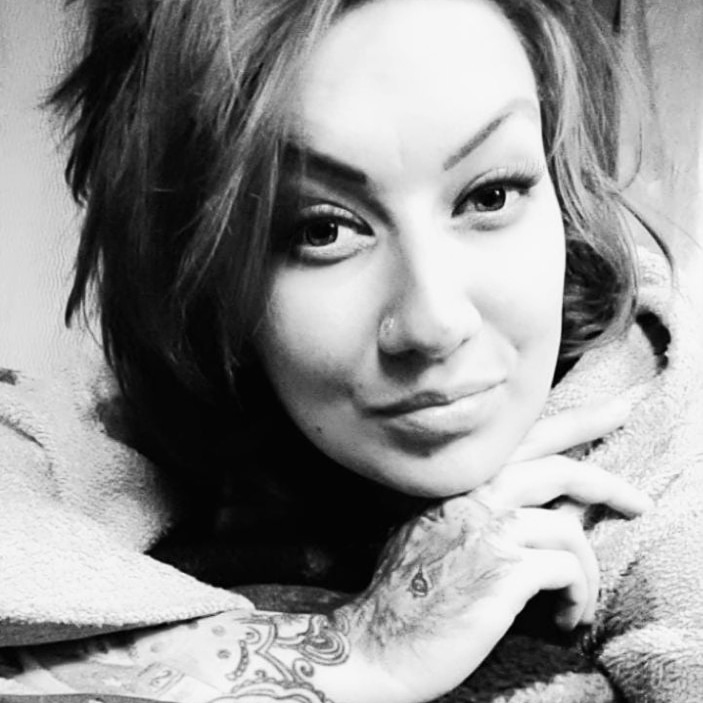 – The risk for the tattoo artist is ungrateful clients, those who are not on the same wavelength with you. From them, the residue always remains unpleasant, as if you were used. In terms of sanitation, there is no problem now! But it is always necessary to be careful, attentive, to approach work responsibly. The tattoo is painful, but not very bad. Moreover, there is a good pain reliever for especially sensitive ones. The greatest danger is in poor quality pigments. Then, in the best case, the drawing will lose its appearance in a short time, and in the worst case, the client will have an allergy. Therefore, a master needs to choose a proven one who uses the "right" pigments (they can be ordered for every taste), respects the client and appreciates his work, "explains Olga Melnik.
The future belongs to aesthetics and beauty
Olya Melnik knows that in Russia there are a lot of really cool tattoo artists who know different styles and have their own approach to work.
The line between art and just a drawing on the body, according to Olga, is only in a personal relationship: for someone it is just fashion, for someone high art, for someone business.
The Starooskolsk tattoo artist notes that in recent years, many tattoo artists have appeared in our city, and this is an indicator that the popularity of tattoo continues to gain momentum. Each master already has his own clients. Customers, in turn, have the right to choose a master to their liking: depending on his skills, personal qualities and pricing policy.
– I am very pleased with those masters who do not make a product, a brand out of their work, as it is fashionable to say now. Love for his work, the modesty of the artist – these are the valuable qualities of the master. There is definitely a future for tattoos as long as there is a demand for beauty!
To this topic:
In 921-922, a traveler from Baghdad, the diplomat Ibn Fadlan, arrived in the country of the Rus. He visited several settlements of the Rus who lived off the banks of the Volga, and there he saw tattooed local residents. As the diplomat describes, all the hands of the men, from nails to neck, were covered with images. Another proof of the existence of tattoos among the Slavs is the girl's mummy found in Altai: "Altai princess Ukok", as the researchers called her. She had many animal tattoos and various symbols on her body.
It is known that the peoples inhabiting the north of Russia – the Chukchi, Mansi, Koryaks – made tattoos to protect themselves from evil spirits in ancient times.
.