That morning, January 23, 2000, when Herman Zapp and Candelaria Chovet, natives of Sierra de la Ventana, got into their Graham-Paige model 1928 to start their trip to Alaska, they were branded as crazy, hippies and adventurers.
It was not for less: they left security to fulfill their dream. And they did, to the surprise of many, before starting to build their family. They planned to be on the road for about six months: aboard a car that is about to turn 100 years old, which has original wheels and a wooden trunk, they intended to travel through 15 countries.
They set the Obelisk of Buenos Aires as their starting point, in the heart of Buenos Aires, where a few friends and relatives went to see them off.
"It's true, we were crazy and I appreciate it because it's so much more fun than being normal. My life would not be enough to recount the experiences generated by that decision to travel and build, in that interim, the best family in the world.
I am a rich man who cannot ask for more from life", reflects Herman, 51, born in the United States and raised in the mountain town of the Tornquist district, province of Buenos Aires.
Yesterday, Sunday, March 13, 22 years after the scheduled date and with four children on them, Herman and Candelaria returned to the Obelisk to put an end to their extraordinary adventure.
In total, they toured 102 countries, on five continents. In addition, they have published three books and have more than 2,000 friendly families all over the planet. And, one of the most curious facts, is that they return in the same car they left.
Hours after making their triumphal entry into the city, they spoke with La Nación.
Herman, do you still think it was crazy?
Yes, a madness that allowed us to fulfill a dream and be happy. I believe that what defines us as a family is the freedom that characterizes us: we are free from rules, judgements, worries… Without a doubt, the legacy that I leave my children is that everything is possible in this life.
How were they able to sustain themselves financially for 22 years without a stable job and traveling?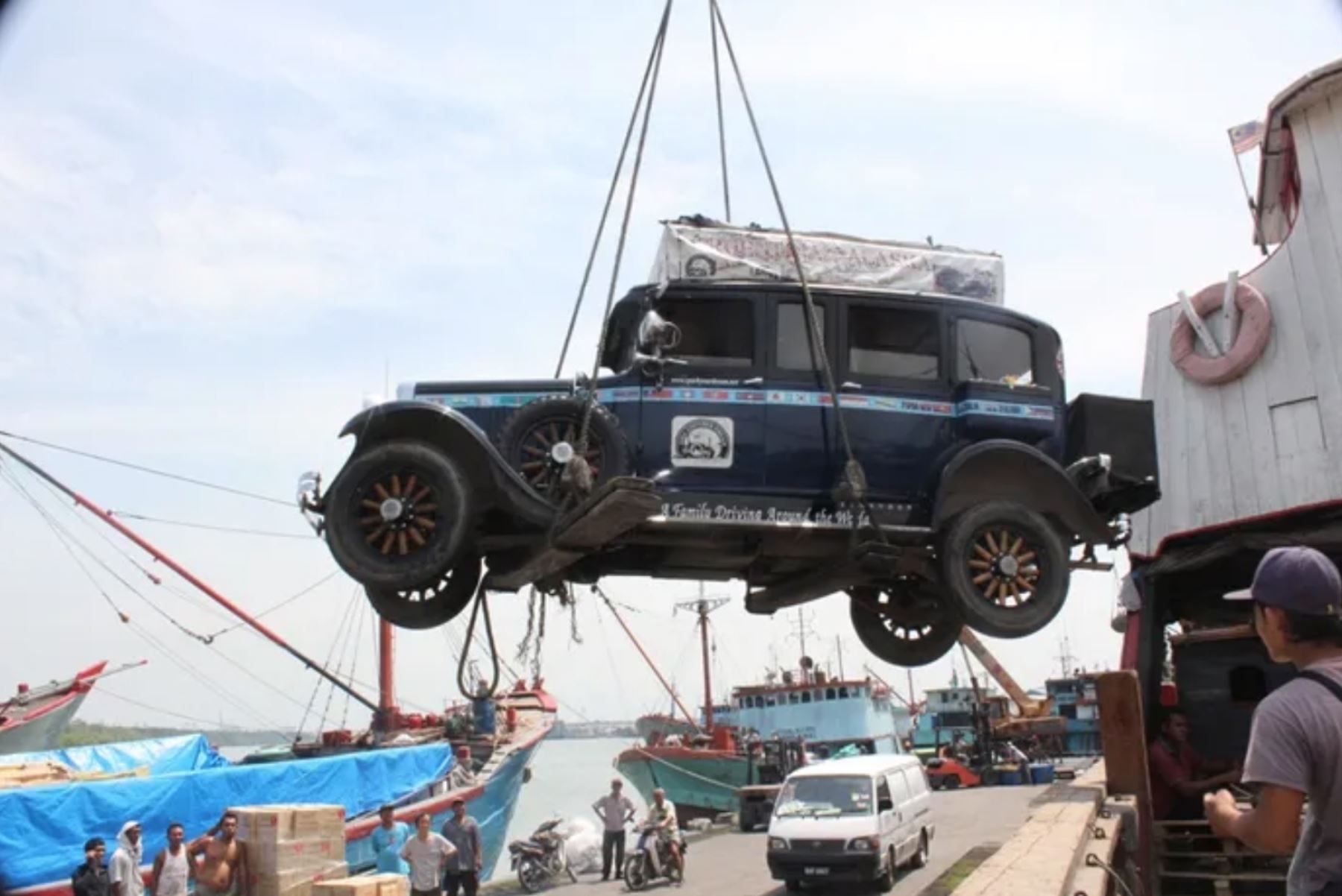 When the dream is true nothing stops you, not even the lack of money. We were left without a peso during the worst crisis in Ecuador and I made Cande work (laughs). She painted with watercolors and I made the picture frames without much idea. People bought from us and that gave us a boost. Then we took handicrafts, postcards and books from one country to another and sold. Later we promoted our own postcards with family photos. A postcard represented a liter of gasoline and everyone collaborated. Finally, our first book arrived, "Catch your dreams", which we started in Costa Rica and we were invited with honors to the book fair where it was presented. In short, everything was perfect, everything fell into place without ever missing anything.
Candelaria, how did you manage with the boys' school?
It was a challenge. I am not a teacher and I had to learn a lot: during the trip I was a teacher, a doctor, a nurse, a hairdresser, a diplomat… Argentina has a distance education system and we did so, paying every two months. It involved arming yourself with a lot of patience because it is not easy to fulfill both roles at the same time, mother and teacher. However, it was wonderful because much of what they learned was seen in reality, such as the water in the world, the timeline, the history of the pyramids, the museums, the different geographies… The exams always reached their destination no matter where we are. I remember that in Mozambique I took the evidence to the post office, which was a tiny shack with no door or window, just a table and an employee. I thought they would never come, but I was wrong.
What have you learned the most in these years?
Without a doubt, my children know that if they have a dream they can fulfill it, that the impossible is possible and that people should never be afraid.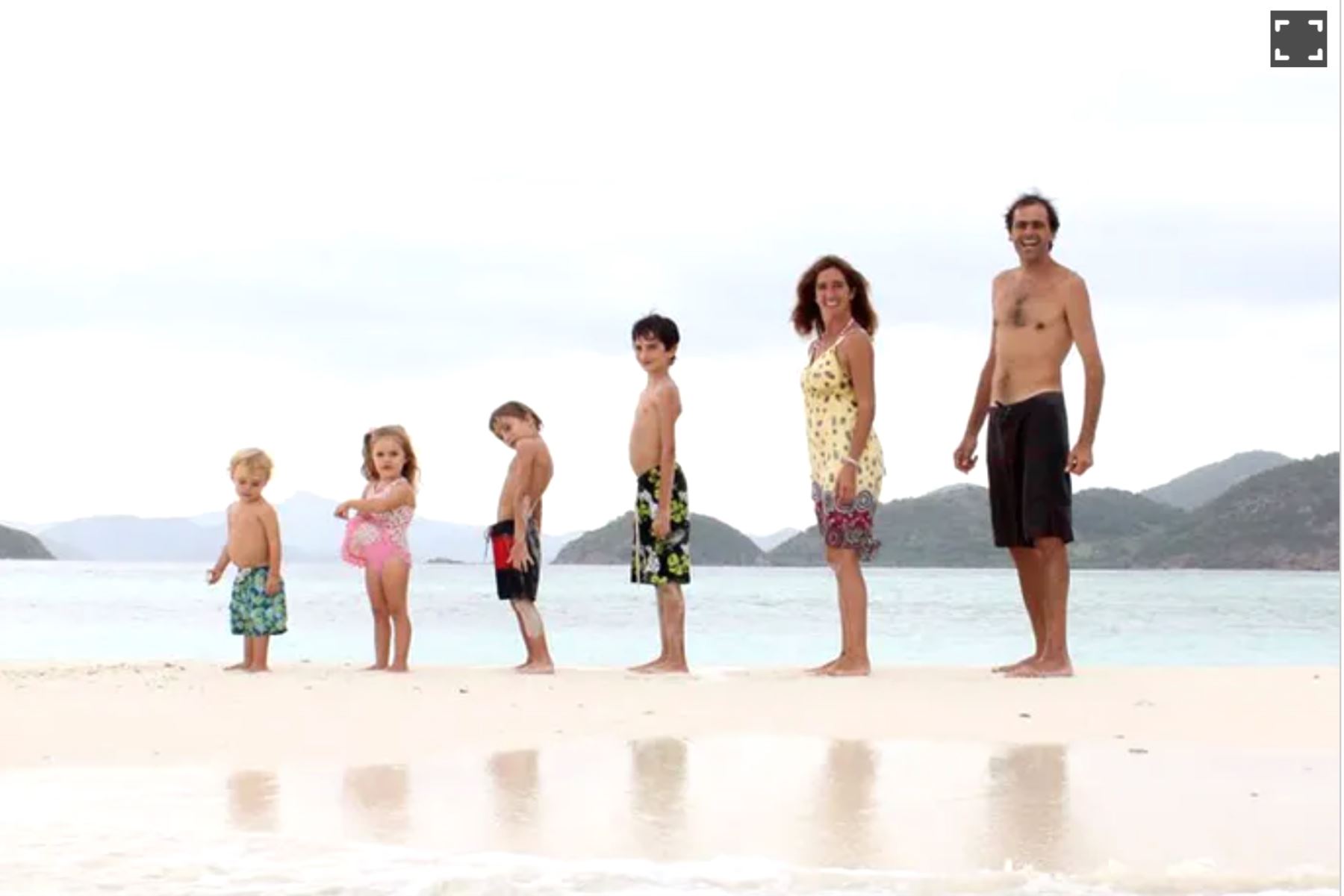 What about pregnancies?
(Laughs) They were traveling. He went with the medical history to the doctor and that report took him to the next country. It was a medical history in motion. I have paid for some consultations with our charts, I changed ultrasounds for charts and the doctors loved it. I was afraid, especially with Pampa, our first child, because WhatsApp did not exist, nor did I have my mother or my friends. I only had Herman, with whom we shared 24 hours and I really experienced pregnancies without stress because I felt happy. The first two deliveries were in hospitals and the last two with midwives in family homes, with people I felt close to and trusted. They were wonderful births, all natural. We always tried to get to a city a month before delivery, after a general check-up, although they always went ahead. A week after giving birth we continued our trip.
Herman, how many times did the car break down?
(Laughs) A lot, because it's old and I don't know anything about mechanics. But each break was transformed into an opportunity to have a new mechanical friend. Many of them inadvertently repeated the same phrase: "You should charge me to fix it." I insist, we got to know the seven wonders of the world but the best thing was the people. We call the car Macondo Cambalache. I fell in love with him as soon as I saw him, three months before embarking on the adventure. Cande he wanted to kill me. However, we have great anecdotes with him.
How did they experience the pandemic?
He surprised us in the middle of the Rio Carnival and changed our plans to arrive in Buenos Aires in 2020. From traveling freely around the world, we became confined to Brazil. We began to write and another three books were born plus a car that was brand new, ready for another 20 years of travel.
Is this the end of the journey?
We went around the world and it was our dream. It is time to rest, although when one dream ends, another surely begins.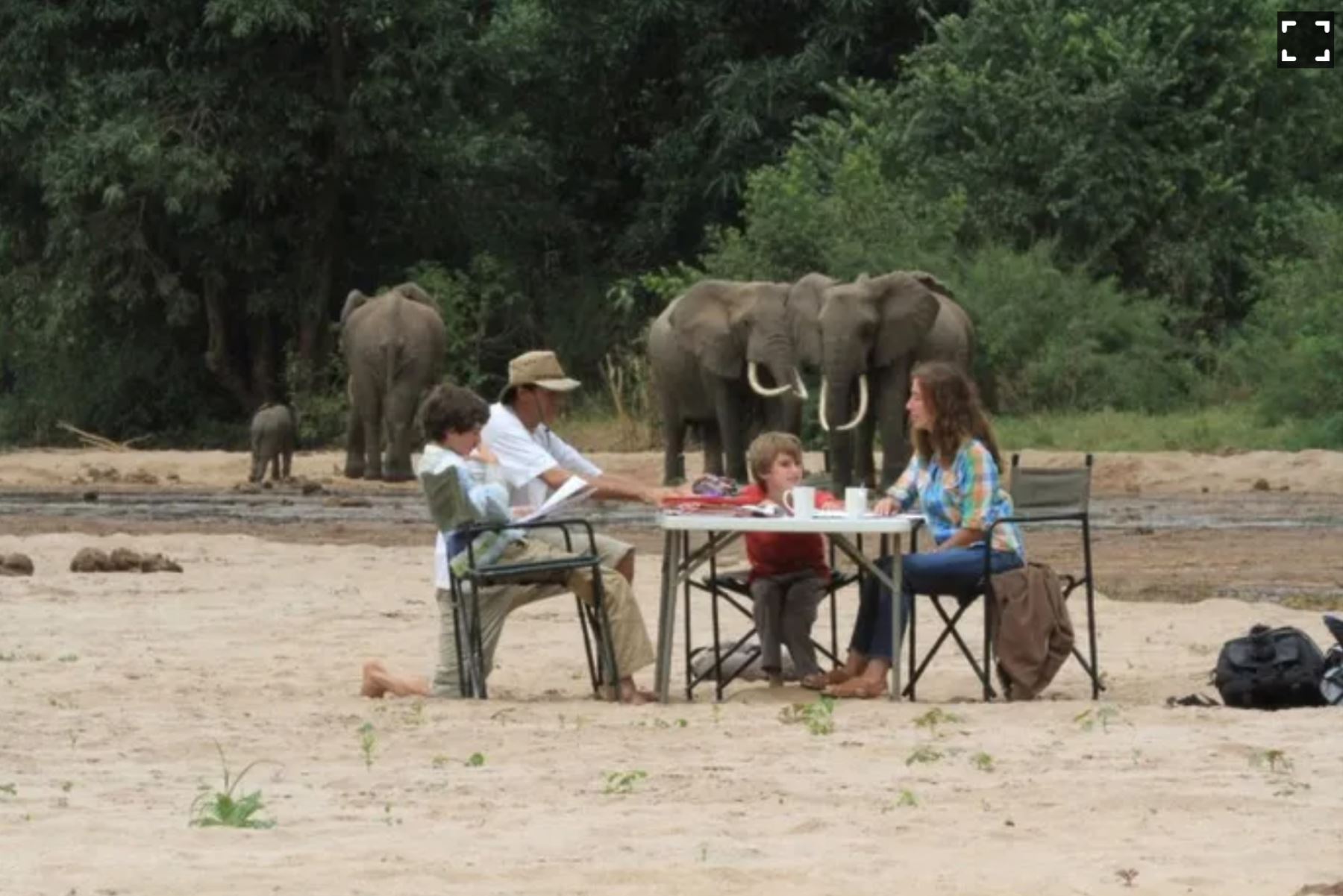 The arrival of the children in the middle of the road
Pampa, who is 19 years old, was born in Greensboro, North Carolina, while Tehue, 16, came into the world in Argentina, since his grandmother was ill and had to return to the country. "In fact, she made an immense effort to get to know him and, within a week of being born, she passed away. Before we were 15 days old, we were already on our way to Ushuaia," says Candelaria.
Paloma, 14, the "princess" of the family, was born in Canada, on Vancouver Island, just seven minutes after arriving at a midwife's home. Wallaby eventually joined the family in Australia.
However, for Cande the births were not a problem. Yes, instead, she felt fear at some borders, during car breakages, when they ran out of money… Also when they suffered robbery attempts or when they went through dangerous moments in the Amazon. And much more, she assures her, when Herman fell ill with malaria.
"But nothing caused me as much uncertainty as the first day of the trip and the feeling that I was leaving everything, my comfort zone, my house, my life…", he evokes.
The figures of the voyage
They traveled 362,000 kilometers
They visited 102 countries
They traveled 5 continents
Your car needed 8 sets of tires
2 times they had to "make the engine" of their car
They were received in 2000 homes
They sold more than 100,000 copies of their book "Catch your Dream"
They boarded 15 ships to cross seas and oceans, in addition to hundreds of ferries.